The latest version of Synchroarts' Revoice Pro audio pitch and time processor makes tasks like ADR lightning fast. See how Matt Vanacoro got on with it in his review.
Pitch and time stretching algorithms continue to evolve, and as audio professionals we are constantly being pushed to do more. As the expectation of editing possibilities rises, so does the time investment required to accomplish these tasks. Revoice Pro 4 aims to cut your time, pitch, and spotting workflow down to seconds. Already impressed by Revoice Pro 3, I loaded up the latest version to see what it could do.
It's What's Inside That Counts
Revoice Pro 4's suite of time and pitch tools allows the user to do quite a bit. Correct spotty intonation? No problem. Adjust the timing of a vocal phrase while maintaining pitch and eliminating artifacts? Simple. Want that classic vocal doubling effect? Yep, does that too. Do you work in film/media and have to do dialogue replacement or editing? Revoice Pro 4 is a must for you, then!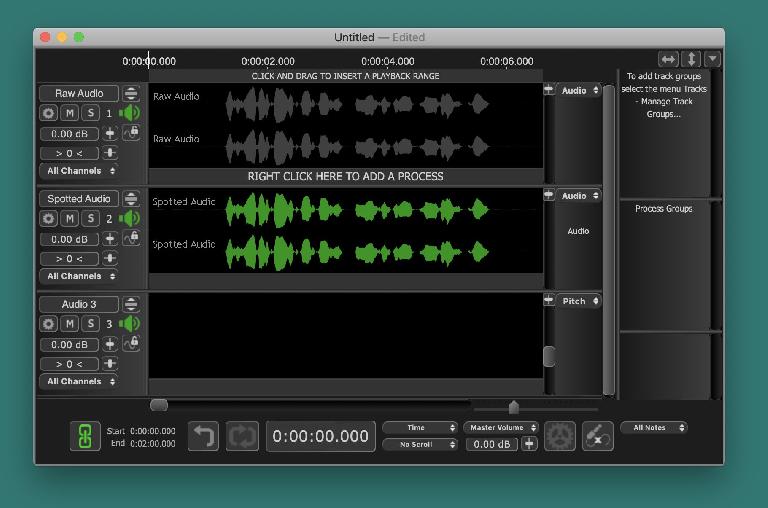 Version 4 brings a far more music-friendly automatic alignment. There are specific modes within the APT (pitch and timing tools) that are geared for musical sources and dialogue sources. The adjustment layers most definitely fly in quickly and cleanly, and the interface feels incredibly snappy. There are also now vibrato warp points, so you can maintain a singer's natural vibrato, or amp it up a bit. ARA (audio random access) has been upgraded to version 2, and this allows direct audio manipulation with no spotting or capturing in supported DAWs. That list currently includes Studio One, Reaper, Cubase Pro 10, Nuendo, and Cakewalk.
Theory And Practice
I utilized Revoice Pro 4 with its standalone app and connected to Logic Pro X with the helper (monitor) plugin. With musical sources, creating chorused vocal doubling tracks was an absolute snap. Utilizing the musical APT mode also allowed for complete control over some backing vocal tracks I was working with. There is no doubt that the Revoice Pro 4 workflow and automatic alignment tools are faster than doing it manually. Once you've got the process dialed in, it's snappy as heck. Now that Logic Pro X actually supports selection-based processing, it's a breeze!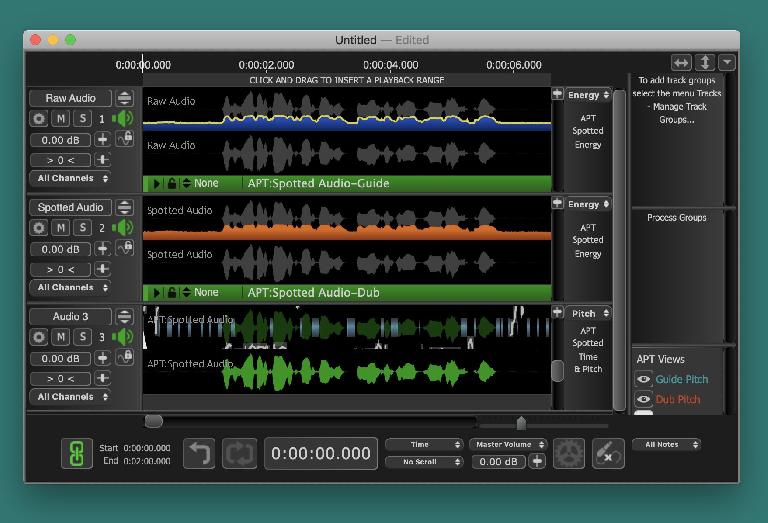 Dialogue Mayhem
No test of Revoice Pro would be complete with utilizing the ADR workflow. If you work in film or video, one of the most tedious things (as in, bane of my existence) you can find yourself doing is dialogue replacement. Trying to line up a better audio performance with a pre-recorded video can take an unreasonable amount of time and energy. Check out the sample video below and see what I was able to do in under 10 minutes.
I recorded a quick video with my phone, lots of noise in the background and of course a pretty lame microphone. I then did an overdub with a great mic, but to be really 'tough' on the plugin I did absolutely no practicing. You can see, I did a pretty bad job. Then I ran the audio through Revoice Pro 4 and had it snap the timing of my overdubbed audio in place with the original. The result was excellent. My 'recording studio quality' overdub now lined up perfectly with my iPhone camera video.
For a 'bonus round', I had my wife come into the studio and dub the same sentence, no practice. The results were eerily spot-on. If you can get this close with Revoice Pro 4 with absolutely no rehearsing of dialogue, imagine what a performer actually trying to 'nail it' will be able to deliver. The results will be completely unnoticeable, and you'll get there incredibly quickly.
Conclusion
Revoice Pro 4 is a solid improvement on an already robust set of tools. The software is snappy, the engine sounds great, and the tools save you a ton of time. Two big thumbs up from us here at Ask.Audio.
Price: $505 new license / $103 upgrade (converted from GBP)
Pros: Speedy workflow, efficient engine, snappy interface, streamlined interface
Cons: Not all DAWs support ARA2 spec for direct use, but you can use the 'monitor' app to overcome this easily.
Web: www.synchroarts.com