Zero-G's Ethera EVI is much more than just a voice instrument. As Hollin Jones finds out, it's a whole world of soundtrack composition tools in one.
Zero-G is among the leading designers of self-contained, Kontakt-based multi-instruments for cinematic scoring and sound design. If that description sounds slightly long winded, it's because these kinds of tools cover a lot of ground. They come with tons of samples and patches, multiple sound shaping sections, effects, sequencers, arpeggiators and more - all inside Kontakt. Ethera EVI is just such a tool and it's been produced by award-winning sound designer Stefano Maccarelli.
What Is It?
Described as an all-in-one tool for soundtracks, games and other sound design uses, it weighs in at a hefty 18GB and consists of four main instrument categories: Vocal True Legato Instrument, Vocal Phrases Instrument, Vocal Builder and EVI Synth. The first uses four layers of sound to combine multiple vocal nuances. Vocal Phrases has over 1200 individual live vocal phrases grouped into styles, while Vocal Builder is designed to be playable live - with phonemes that can be selected, as well as the ability to construct a rhythmic sequence. Finally, the EVI synth is a wavetable model that combines samples of classic synths, field recordings and other sources into 850 presets including - somewhat surprisingly - a lush acoustic piano, particularly good for soundtrack work.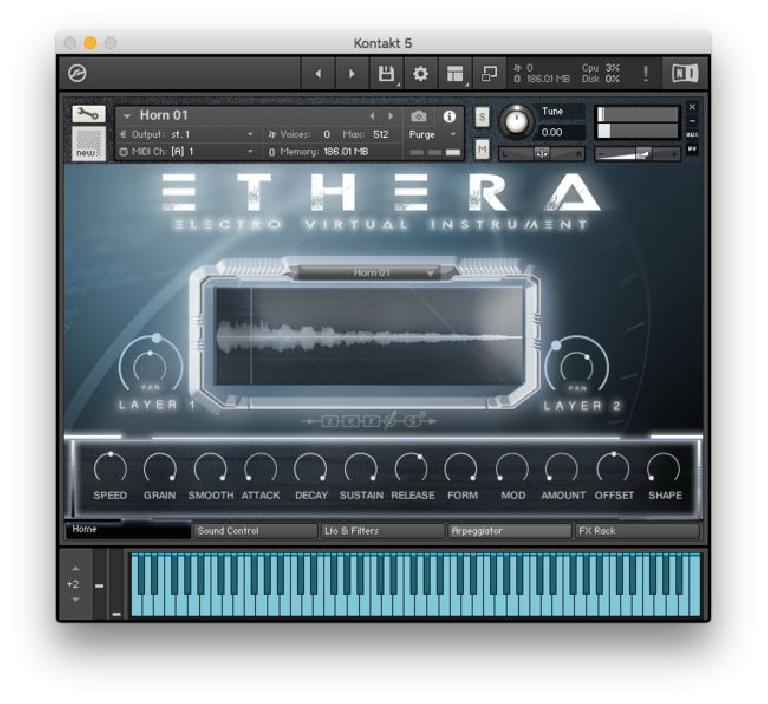 Despite having so many constituent parts (there's also an arpeggiator, 5 LFOs, filters and an FX rack), the layout has been kept fairly straightforward, with simple tabs along the base providing access to the main areas. These provide access to the different functions and the layout varies depending on which of the types of presets you have loaded. So the Vocal Builder layout for example is a little different to the synth layout. But it all makes sense - there's very little digging around in menus or trying to fathom what some control is supposed to do.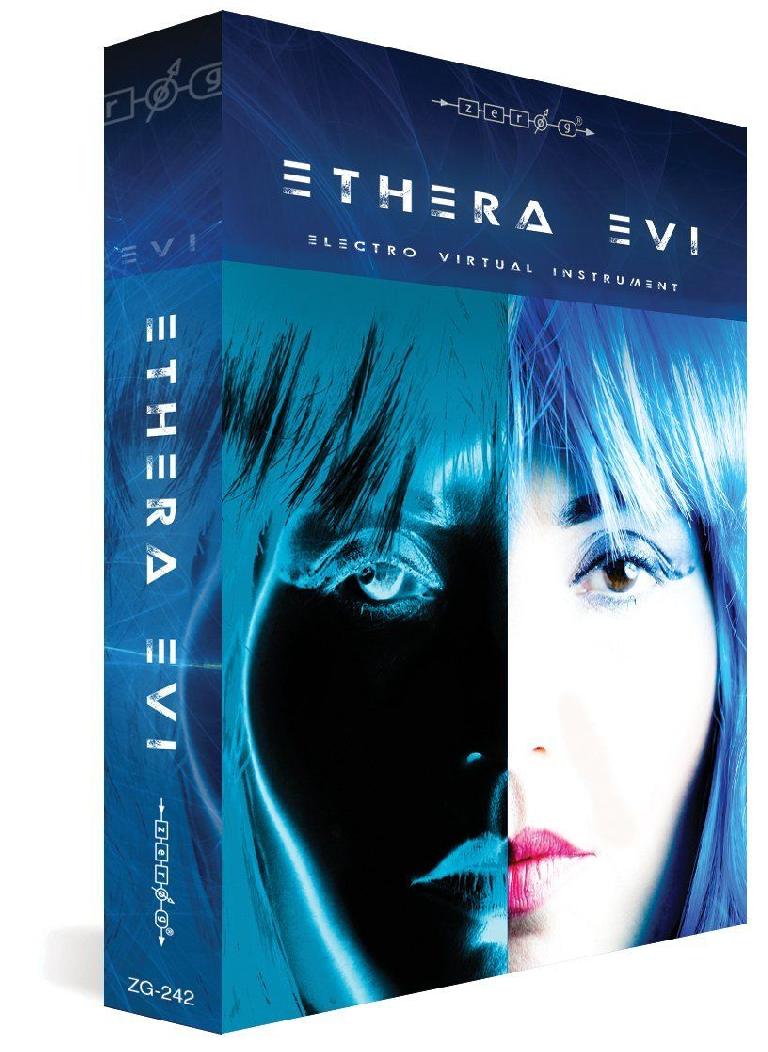 It sounds gorgeous too - surely attributable at least in part to the contribution of vocalist Clara Sorace, whose phrases, tones and words are captured in stunning detail. The video trailer gives you a good idea of what the instrument is capable of, featuring as it does a very Hollywood-esque soundtrack where majestic and ethereal vocals swirl around a vast sonic soundscape. Actually playing sounds is easy, though starting to build phrases and patterns requires a little learning because it's a form of sequencing most people are not overly familiar with at first, constructing voice phrases instead of regular instruments.
Conclusion
So Ethera kind of does several things. It's a lush and powerful vocal instrument with the ability to let you construct phrases and sequences. It's got 1GB of electronic drum loops, a full wavetable synthesiser with sample grain control, extensive sound shaping abilities and even an acoustic 1928 piano instrument thrown in for good measure. It's something of a one-stop shop for soundtrack composition duties. What's equally impressive is the price - at a fraction under £80 (tax included but may vary depending on your current location) it's a lot of instrument for the money. You might normally expect to pay at least twice as much for an instrument with this much scope. For anyone composing for games, film or TV then, it's something of a no-brainer.