Rob Papen Releases B.I.T. Old School Virtual Analogue Synth '" With A 20% Intro Discount
Using pure analog modeled synthesis instead of samples, this brand new soft synth from Rob Papen is available with a discount at launch, so check out the details here.
B.I.T. stands for Back In Time. Instead of combining the best of analog modeling with hybrid synthesis, which we can see with the other Rob Papen synthesizers, B.I.T. focuses on Analogue Modelled Synthesis.
With all of its own charm no spectrum waveforms, or samples are inside B.I.T., it is pure 'Analogue Modelled' synthesis. Rob Papen are currently working on making B.I.T. NKS compatible which is a major plus! The Modulation Matrix is used for the patching, however, also included is the smart 'advanced' panel below the Oscillators. With these advanced features (accessed by switching the ADV switch), you can quickly make several connections such as LFO and Envelope to the Oscillator parameters inside of B.I.T.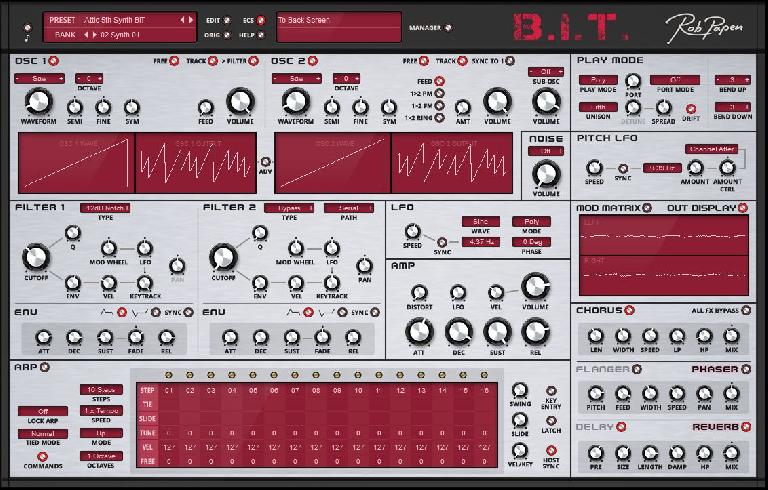 Key Features
16 voice virtual analog synthesiser
Over 800 presets
Fully Featured Arpeggiator
Soon to be NKS Compatible
Superb Sounding FX
Dual Oscillator
Modulation Matrix
Includes Reverb