By sharing course links to your social media feeds you can earn a percentage of each sale that comes via those links. It's free and easy to sign up for the Affiliates System!
Wouldn't it be amazing if at the same time as you were learning with Ask.Audio you could also make some money? Well now you can, with our new Affiliates System!
Here's how it works:
1. If you don't have one already, create a PayPal account.
2. Share your favorite Ask.Audio courses to your social media channels like Facebook and Twitter using the Share option found on any course page.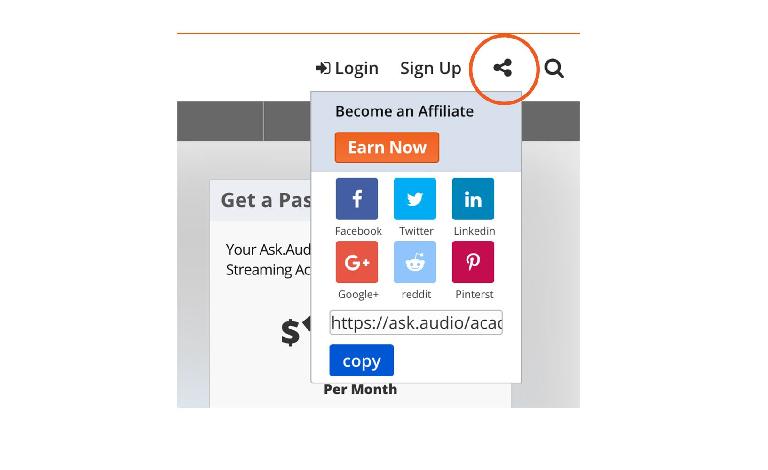 3. Get a percentage of any sales that are made by customers using your shared links!
And that's it! It couldn't be easier - the more you share, the more you can earn when people use your links to buy a course.
You can find out more and sign up with just a couple of clicks
here.