The Best Sounding FM Synth For iPad, Downloaded by 100,000 Musicians, Just Got Better
FM Player 2, inspired by the classic DX7 synths, is now available for iPad. The original was downloaded by over 100,000 musicians, and we expect the new version to be even more popular.
Back in 2017 FM Player was released for iPad, which at the time seemed to be the best FM synthesizer we'd come across for Apple's tablet computer platform. Apps like FM Player, which thanks to being released free was downloaded over 100,000 times, helped establsih iPad as the go-to tablet platform for musicians and producers.
Fast forward to August 2019, and the developer, Matthew M. Fecher has released FM Player 2 with some juicy new features. It's been two years in the works and every single person who owns FM Player will get the new version for FREE!
If you didn't pick up the original last time, the new version is available for just 99 cents for the next week (Aug 7-15th 2019).
AudioKit Pro has released FM Player 2: Classic DXII for iPad. It's the sequel to their award-winning FM Player app (released in 2017) that has been featured by Apple, played by Herbie Hancock, and downloaded by over one hundred thousand musicians worldwide.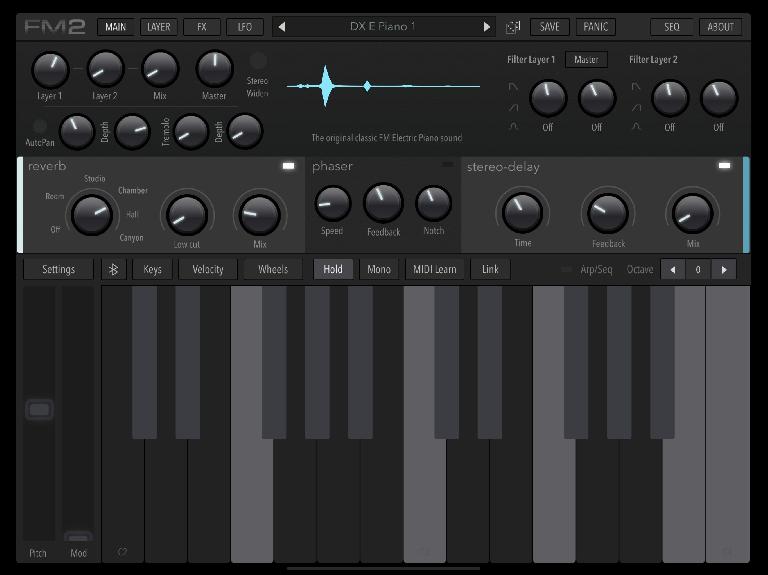 FM Player 2 has been completely rewritten and now supports modern features like AUv3 plugin functionality, a sequencer, dual layers, and hundreds of hand-crafted new presets. The app features a new and powerful engine that has been released as open-source (developers can use it completely free).
NEW FEATURES:
AUv3 – iOS Audio Unit Plugin support

Vintage Arp & 16-Step Sequencer

150+ New Presets. 3x Presets, less space.

Vintage Stereo Phaser Effect

1+ Gigabyte of sounds, compressed to under 200mb

Vintage Chorus, Flanger, Amp Simulator, and more

Dual layers per voice. Keyboard Splits. Morph between sounds.

Full ADSR Envelopes for each Layer

Tempo-sync controls & Ableton Link

Mono glide & legato modes

Space-saving Compression. Update saves 100mb+ storage

3 LFOs. LFOs can modify other LFOs

Dual Independent Filters per layer

Dozens of other upgrades and fixes
Version 2 of the award-winning FM Player app – played by Herbie Hancock, featured by Apple, and downloaded by over a hundred thousand musicians worldwide – is finally here.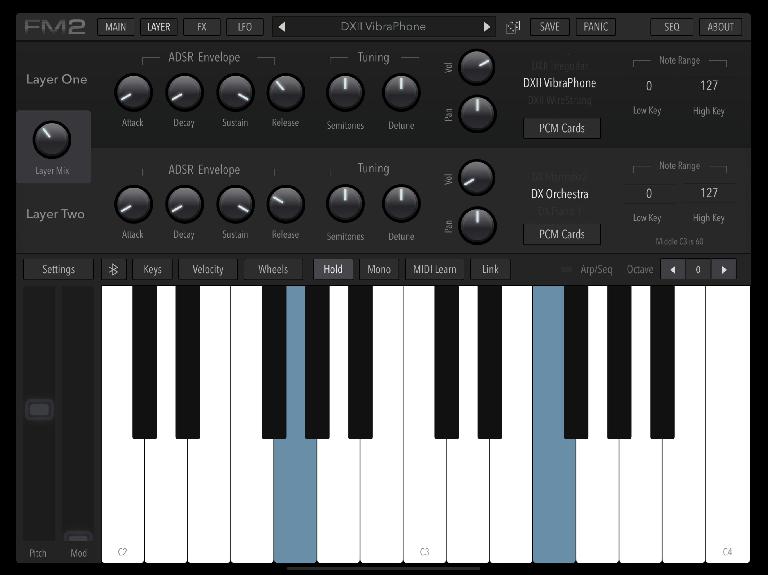 All proceeds from the app will go to support the AudioKit open-source projects including the iOS & Mac Audiokit Framework, Libraries, and AudioKit Synth One (which will always be free and open-source). All these tools are made available completely free to developers, students, and musicians.