If you spend a lot of time looking at Logic Pro X's interface an fancy giving it a bit of makeover, LPX Colorizer from Creationauts does the job well.
If you've ever wished you could change the colors of the GUI in Logic Pro X but thought you were stuck with what Apple provides, I'm happy to let you know you can. Whether you wish to adopt a lighter background or mix up the colors in Logic's Mixer, the potential is here for you to be as conservative or go as crazy as you like thanks to Creationauts LPX Colorizer app.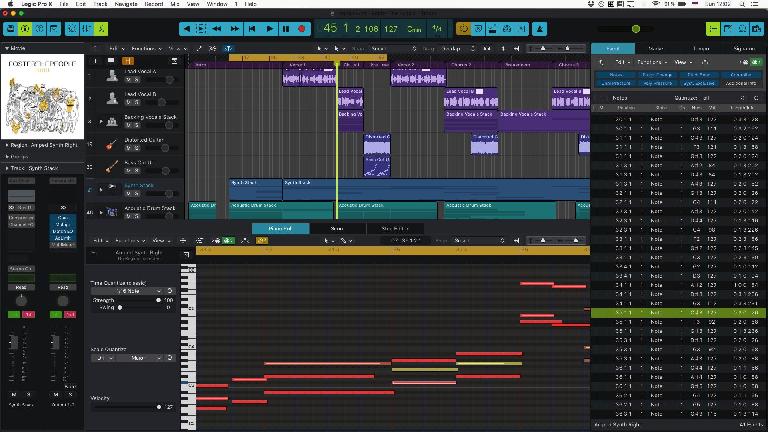 LPX Colorizer gives you full control over the colors inside Logic Pro X 10.3, allows you to save color templates, and comes loaded with three "base" themes to get you started. It's amazing to see how changing certain colors in the interface makes Logic Pro X look like a very different DAW indeed.
Here's some info on the 3 base themes that come pre-loaded:
1. Jarvis: Cirsp dark blues, yellow modulations, and bluesky buttons. This theme is inspired from Iron Man J.A.R.V.I.S. and means : Just A Rather Very Intelligent System.
2. Purple Haze: Alluring purple variations on pitch dark background. You can't get more contrast than this. This theme is made for you if you work late a night in a poorly lit environment and will aid with eye fatigue. This theme is obvioulsy named after the Jimi Hendrix song. Were you reckoning something else?
3. Polar Bear: Icy Blues on bright grey background. For the nostalgic of the former Logic UI. This theme is better suited in a bright studio environement.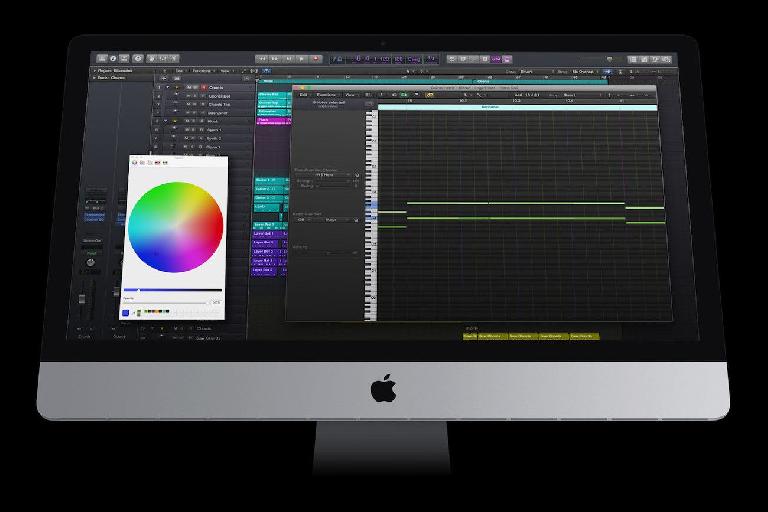 LPX Colorizer Main Features
1.

Theme selector : create multiple color themes. To apply the color theme in Logic, after selecting the theme hit the Colorize button.

2.

Creates a new theme : New themes & changes are automatically saved.

3.

Create a duplicate of the currently selected theme.

4.

Deletes the currently selected theme.

5.

Rename the currently selected theme.

6.

Search through logic graphic elements

7.

Search option "exact match" will only display the elements whose entire name is matching.

8.

Retains Logic's display after relaunch(we advise to let this feature set "tp on"

9.

Colorize : apply the color changes from the selected theme & relaunch Logic.