We've got some early concept designs and details on the upcoming Zebra 3 synth from U-HE that every self-respecting virtual synth lover should be excited about.
U-He have shown posted concept screenshots of the upcoming Zebra 3 synth plugin on their Facebook page and, as you can imagine, it's caused quite a stir. Zebra 2 is a popular synth and naturally everyone is keen to understand more what its successor will look and sound like.
We've garnered a few details thanks to U-He's open replies to comments and questions in their post from 23 June 2017. Before you get too excited, Zebra 3 is apparently still a year away.
Let's start by checking out their post text and then jump into some of the reveals from their comments.
"Our thoughts are becoming occupied by Zebra3 a little more every week... So, for a bit of Friday fun here are some of Sebastian's early design studies for some of the new concepts."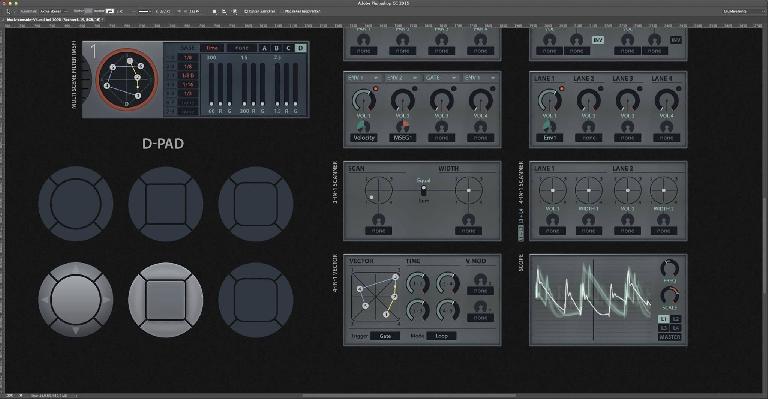 So, to reiterate, Zebra 3 is still a year away from being released. In terms of those thinking of holding out from buying Zebra 2... don't. Although Zebra 3 won't be able to load presets from Zebra 2 and ZebraHZ (both of which will continue to be available), there are excellent upgrade options:
"If you own Zebra2, Zebra3 will be a $30 upgrade. If you own Zebra2 and Dark Zebra/ZebraHZ, Zebra3 will be a free upgrade."
So why can't Zebra 3 load Zebra 2 presets? "Zebra 3 gives us the chance to make Zebra easier to use and yet more flexible, e.g. by combining VCF and XMF into one category of filters, or using the same editors for waveforms, complex envelopes, maps and LFO shapes. For this we have to make it all new, and it won't be exactly the same."
[courses_slider]
The images above are early design sketches and probably will not be the final ones. After all U-He have just begun working on the new Zebra 3, so it might be worth getting feature requests in to the team now while you can ;-)