Finding shapes for your design projects doesn't always require opening your wallet and browsing 3rd party libraries. Toby Pitman shows the way to a creative, DIY path using InDesign.
Tech Shapes are useful for all kinds of projects that are slightly futuristic. Whether it's HUD's or texturing 3D models. There are many 3rd party libraries about for these geometric designs, GoMedia and Digital Juice have some great vector packs.
Instead of buying them it's actually a lot more fun to make your own, and easy too. Building up your own library of design elements in your spare time can make your projects more original and save you some cash too.
Here's a quick tutorial on creating a futuristic tech element in Illustrator.
Here's what we're going to be making. Create a new document. I usually just make a Basic RGB one about 1000 x 700px.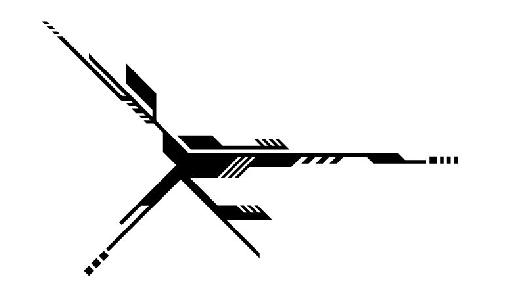 Step 1
Turn on the Grid (Command - ') and make sure Snap To Grid is enabled.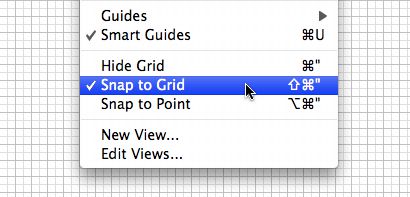 Step 2
Draw out three slim rectangles of various sizes. You can see these are snapped to one grid block in height.

Step 3
Now rotate and join them up to make a base shape to work around. I've rotated at a 45 degree angle. These should snap together quite nicely.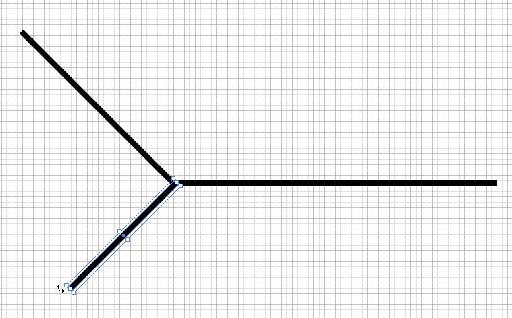 Step 4
Next I'm going to start filling in with some thicker shapes.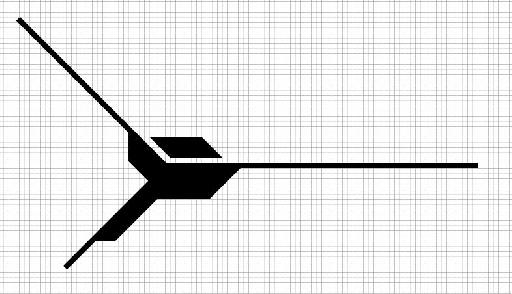 Step 5
Making the bigger blocks is simple and can be done two ways. The first is with the Shear transform tool. Draw out a rectangle and Control-Click it. Choose Shear from the Transform menu.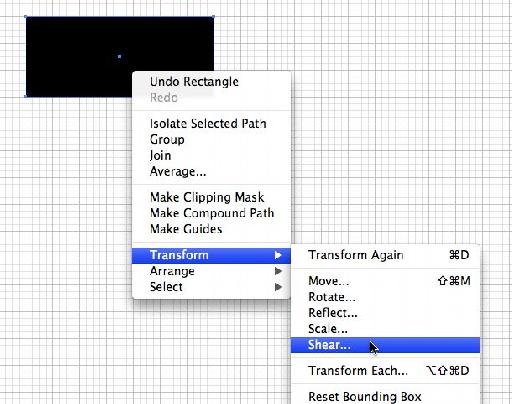 Step 6
Set the angle to 45 degrees. You can preview if you like. This will give you a perfect 45 degree slant to the rectangle.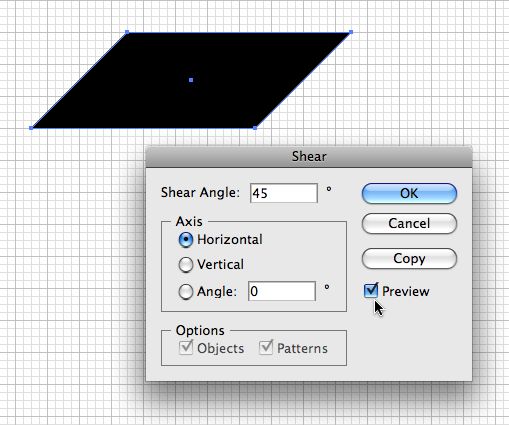 A second way to do this is to select the bottom two points of the rectangle with the Direct Selection (White Arrow) tool.
Move them horizontally holding Shift (to constrain the movement) till they snap to a 45 degree angle on the grid.

You'll find the Shear method handy when dealing with multiple paths.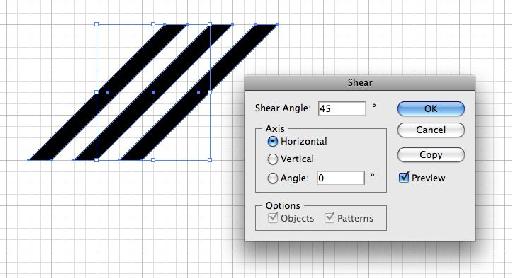 Step 7
Start snapping the shapes together.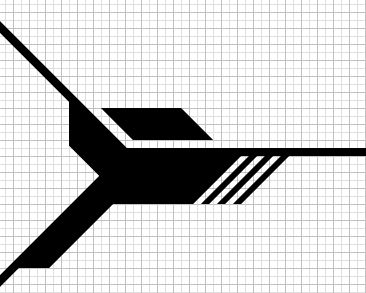 I basically use these techniques and add shapes till I get something I like.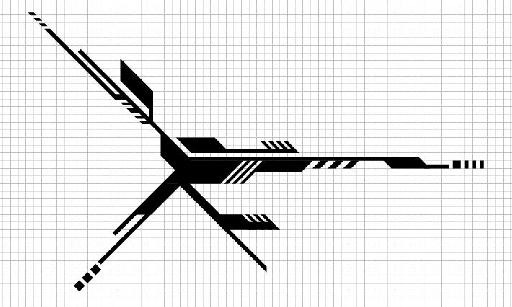 Step 8a
You'll find you end up with a lot of separate paths on a single layer.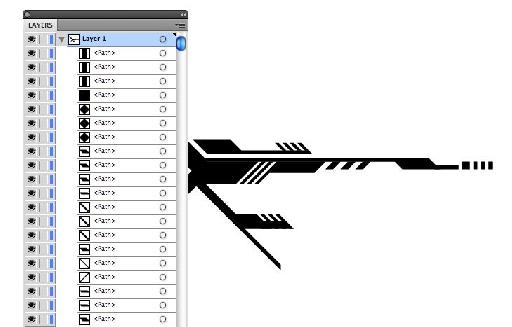 You now have two choices.
You can join all the paths to make one object by selecting all the paths and using the unite tool in the Pathfinder window.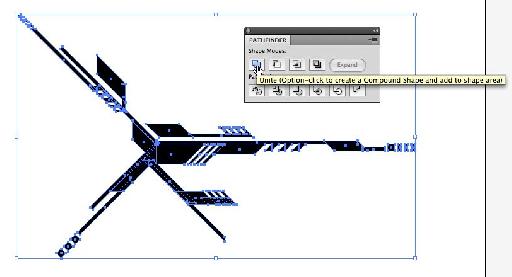 This is handy if you want to import the shape into Photoshop as a Shape Layer.
Step 8b
The other option is to separate all the paths onto unique Layers. You can do this by going into the Layers menu and with your Layer selected choose Release To Layers (Sequence).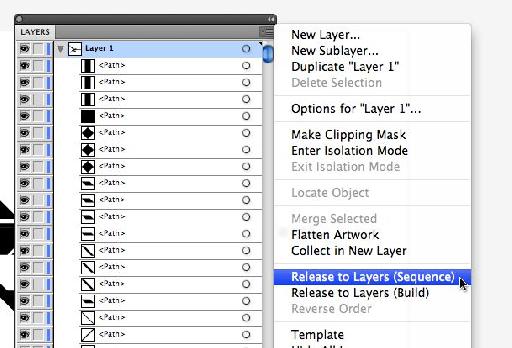 This creates a Layer for every path in order.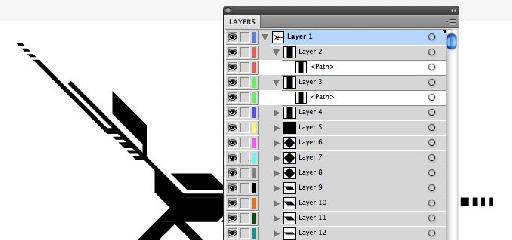 Select all your sub layers you created and drag them out of Layer 1. Delete the empty Layer.
Step 9
You can now import this Illustrator file into After Effects as a Composition and animate each element as AE will see all the separate Layers.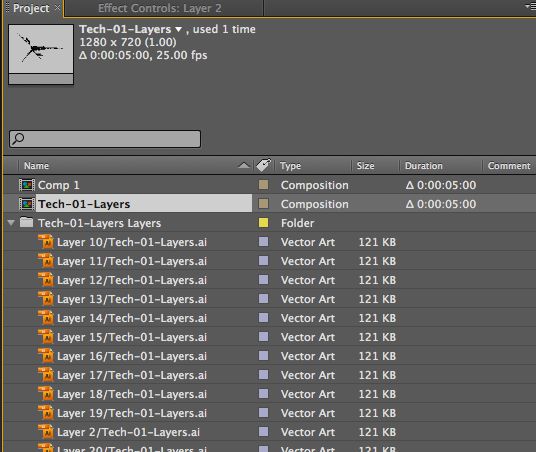 Step 10
Here you can see all the Layers in the Timeline. Remember to select Collapse Transformations for all the Layers for crisp vector lines in AE.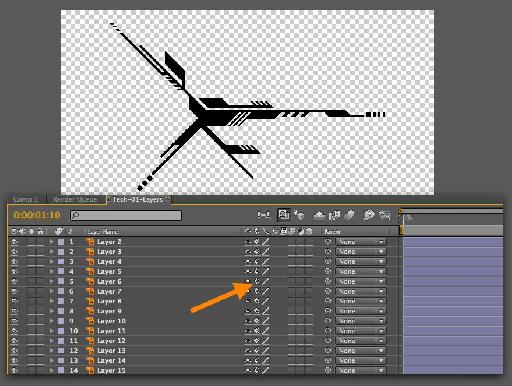 You can experiment with all sorts of shapes like Circles and Hexagons. They only take a minute so you can build up quite a stockpile of your own custom shapes pretty fast!