We've all seen the cool graphic design style where a single image is split across different shapes. InDesign users can achieve this effect using compound paths. David Smith shows how
Clipping Paths, Layer Masks, Clipping Masks....you may be aware of them all, and have used them frequently in Photoshop, Illustrator and perhaps InDesign in the past, but have you ever spent time getting to know Compound Paths?
Compound paths are the method by which 2 or more paths can be combined to create one whole. It's a tremendously useful little feature that I'm sure once you have seen it here you will start to recognize examples of all over the place in your everyday life.
Let's start by looking at a basic shape combination.
Step 1 - Start the shape
Select the Rectangular Frame tool and while holding down the Shift key to constrain its proportions draw a square 70mmx70mm in size.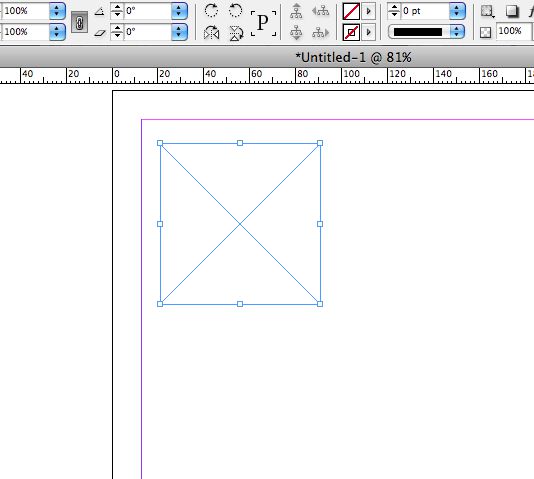 Step 2 - Step and Repeat
With the Square still selected, open the Edit menu and choose Edit > Step and Repeat or press Option-Command-U.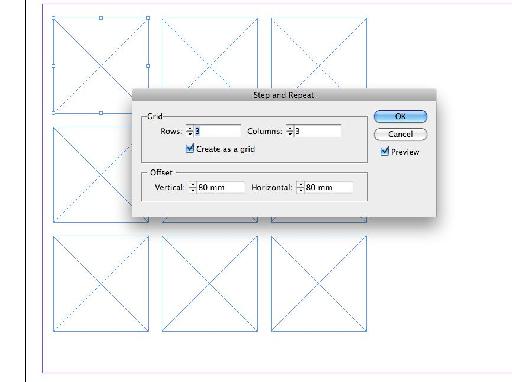 Set the options to Rows 3 Columns 3 and the Offset to 80mm for both Horizontal and Vertical. Doing this creates a perfectly aligned grid of 9 duplicated 70mm x 70mm squares.
TIP: I'm using an A3 landscape document to fit these all in.
Step 3 - Round Corners
Select the upper left square so that the little yellow square is revealed on its Path. Click on the square to reveal the shape's 4 yellow corner editors.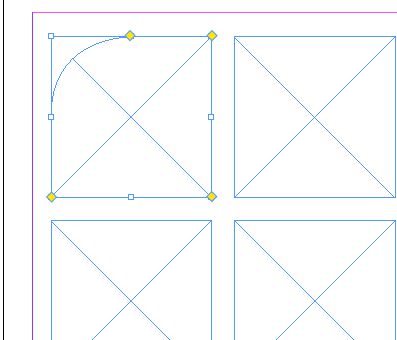 Grab the top left corner and hold down Shift, then drag the corner as far to the right as you can. Holding Shift limits the edit to that corner only, the others wont change.
Now repeat this with the opposite corner on the opposite Square of the grid so that your design looks like this: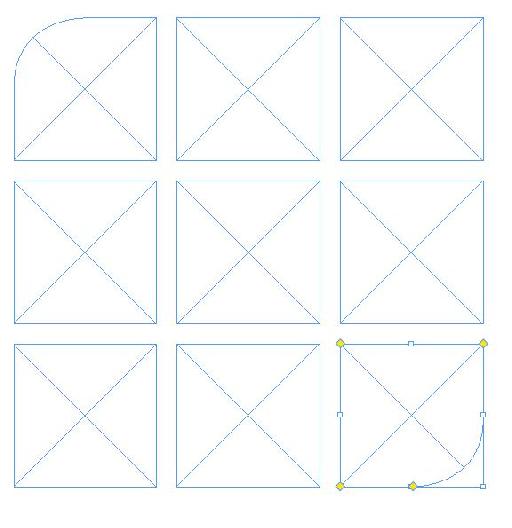 Step 4 - Create a Compound Path
Select all 9 squares in your grid. Then using the Object menu choose Object > Paths > Make Compound Path or press Command-8.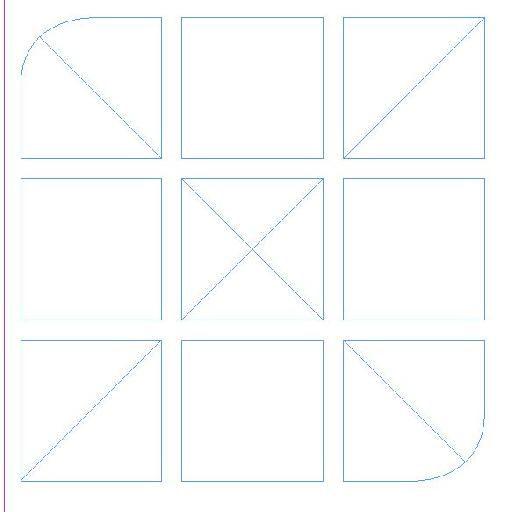 The 9 squares in the grid remain in place, however you'll notice that instead of each square having its own cross there is now only one large cross spread over them all. This is because this shape is now a single graphic frame, in spite of the 10mm gaps between each section.
Step 5 - Add an Image
With your compound Path selected, choose File > Place or press Command-D and choose an image to place into the compound path. Use whatever Fitting method is appropriate to make the image fit your Compound Path and see how it looks.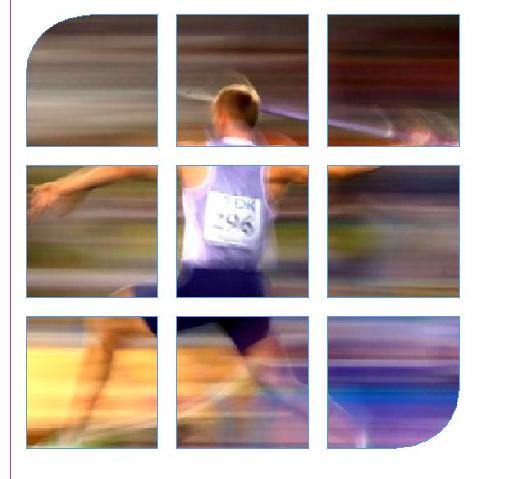 Step 6 - Try some other Combinations
Try this again using circles instead of squares. Make them smaller and more dense, so perhaps 40mm x 40mm and in a grid of 16.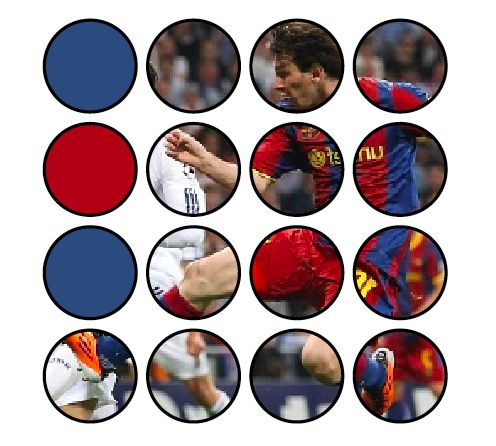 This time, when you create your Compound Path, leave some of the circles unselected, so that you can fill them independently of the rest.