InDesign's Glyph panel makes working with symbols a breeze. Adobe Trainer, David Smith, shows us step by step how to save time and effort by using the Glyph Panel in this quick tip.
Did you know that on a Mac pressing Option-G produces a © symbol or pressing Shift-Option-K gives you the all important  (Apple Symbol)? What do you press to get a ¥ or a Ø then? It's a lot of complicated keyboard shortcuts to remember for one thing. Another is that for some fonts there are just so many characters available there're just not enough keys!
In this article you will learn to utilize InDesign's Glyph panel so you don't have to remember all those keystrokes, saving you time and effort in making your documents.
Step 1

From the Window menu choose Window > Type & Tables > Glyphs to open the Glyph panel.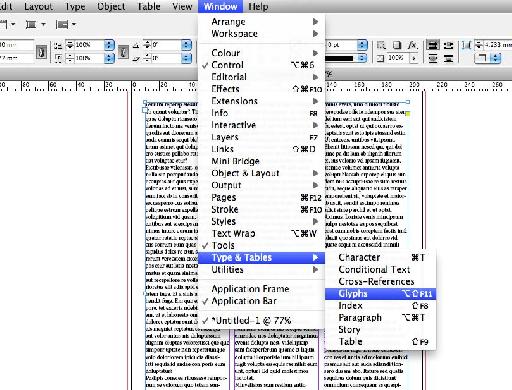 Step 2

Dock the panel to give you more screen space, if you already have some text panels open such as Text Wrap or Character Styles for example it makes sense to put Glyphs into that panel group.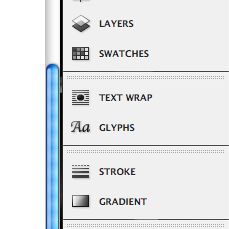 Step 3
Scroll through the glyphs that are available. the Glyph panel displays all the available characters for the font you have selected for your document or text box. However, as you may well find, there can be a large number of options.
Tip: To narrow down your options choose a context for the glyph you're looking for by changing the category in the Glyph panel's show menu. Choose from categories such as Symbols, Numbers or Greek.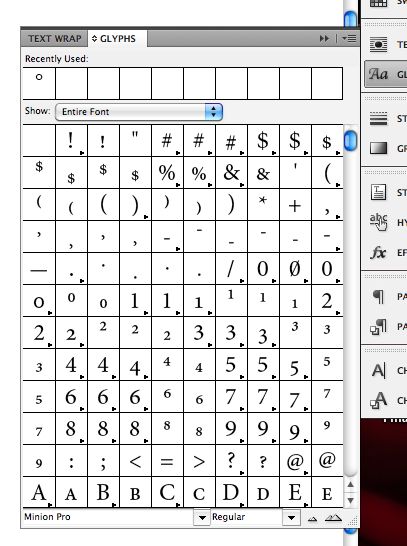 Step 4
Once you have found the Glyph you're looking for and wish to add it to your document, first make sure your cursor is flashing at the insert position in your document, then double click on the Glyph. You will see it appear on your page.
Tip: Not all Glyphs are available for all fonts. If this is the case, simply change the font you're looking through in the Glyph panel (bottom left of panel).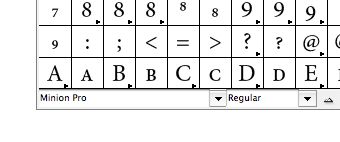 Step 5
If you need to, you can select a different font from the drop-down menu at the bottom of the Glyph panel. You probably don't want to move too far away from your current font for fear of making the text look odd to the reader.
Simplifying Your Workflow Further in the Glyph Panel
In real terms the number of Glyph's you're likely to use over the space of your document is limited, however the ones you desire can potentially be quite far apart from each other, resulting in you spending more time searching. To aid you in avoiding this situation, InDesign keeps a visible record of the last 10 glyphs you have used at the top of the panel. Double-clicking here also adds those glyphs to your document. A major time-saver, you will find.
You can go a step further with this and create your own Glyph library made up of all your favorite glyphs.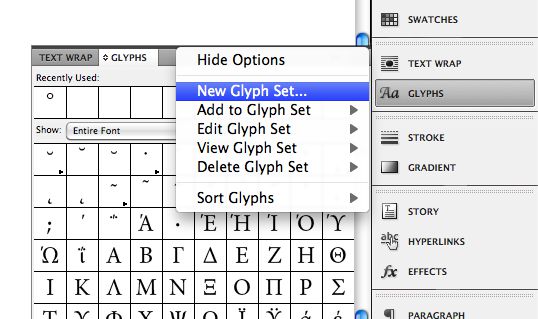 Step 1
Click on the fly-out menu at the top of the Glyph Panel and select 'New Glyph Set...'.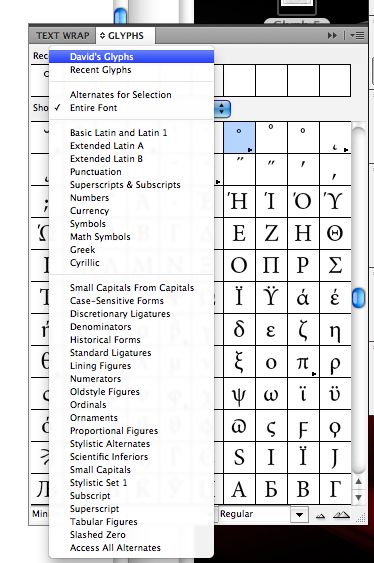 Step 2
Type in a name for your Glyph Set and select a sorting method.
Step 3
Click on the Show menu to verify your new Glyph Set has been created.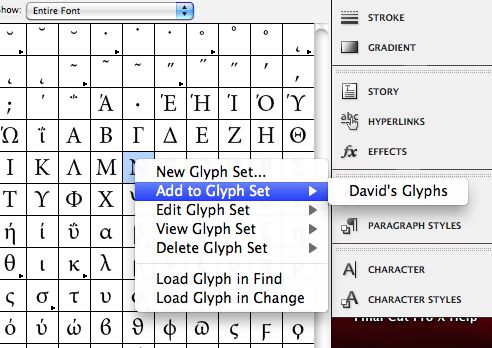 Step 4
Search for one of your favorite Glyphs to use from a different set. Once you find it Right-click on the Glyph itself and choose 'Add to Glyph Set' from the drop-down menu .
Step 5
Return to the Show menu and select your newly created Glyph Set to load it. Check that your chosen glyph has been added.
That Glyph Set will stay with you for all your InDesign documents on your computer.