Follow this fantastic quick tip to learn how to use the Baseline Grid settings in InDesign to help align the text in your documents across all pages. In short, make your documents look professional.
I remember how useful it was at school to have notebooks to work in that had lines to guide me as I wrote. One thing I could never do'"and still can't'"is keep writing in beautiful straight lines.

Step 1 - The Baseline
InDesign also has these guide lines via the baseline grid so let's go and see them. In the Menu bar go to View > Grids and Guides > Show Baseline Grid.
What should appear are a whole series of parallel horizontal blue lines across your document. This is the Document Baseline Grid.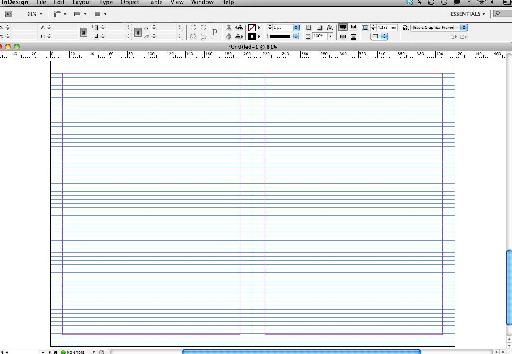 If you don't have one already draw a text frame onto your document (if you add some columns then that will help us later) and fill with placeholder text. From the menu select Type > Fill With Placeholder Text.
Repeat this task on another area of the page, or on an adjoining page if you're looking at a double page spread. You should have something like this (note that I've set the Text Frames to different X positions as this has more impact):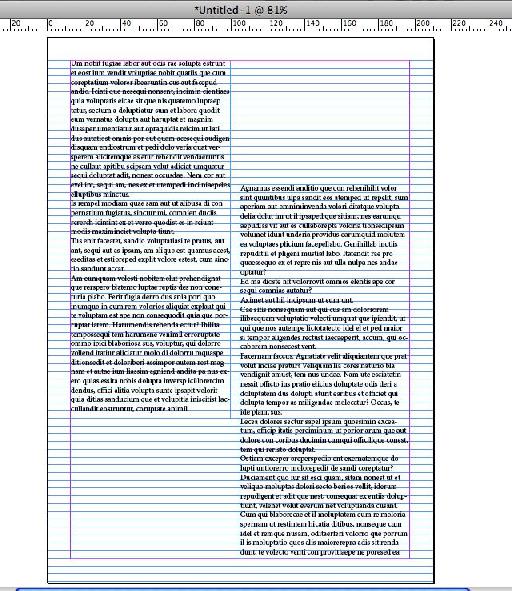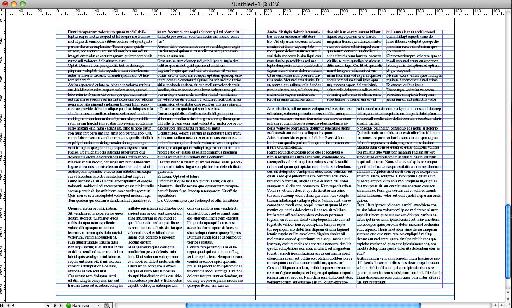 Obviously InDesign, unlike myself, does not require help in setting text out in straight lines. However take a closer look at the alignment of the text in both text frames. The alignment between the columns in each frame are perfect, however between the 2 separate frames they are not. Zoom in to take a look in more detail, or try bringing a horizontal guide down from the ruler, that ought to do it. Notice that they're not level!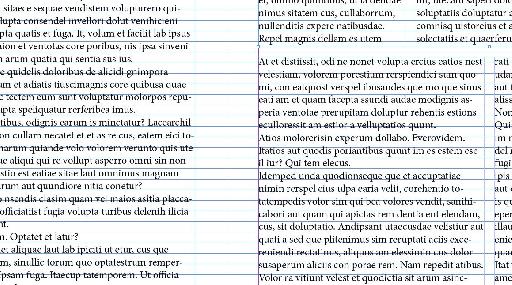 The reason the text is misaligned is due to the fact that both text frames have different x positions, and the only thing aligning the text is the individual Leading size in each box. There is no overall alignment in place for the document.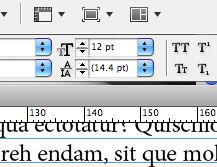 Step 2 - Bring On the Baseline!
The baseline grid will solve this issue and ensure that all the text in all the frames, no matter where they are positioned, are aligned perfectly. As a result your document will look far more satisfying and professional. Let's put it to work.
Did you know that if you click on text 5 times in quick succession in InDesign all the text (including overset text) will highlight as selected? Try it.
Using the Paragraph Formatting Control panel, click on the icon to Align to Baseline: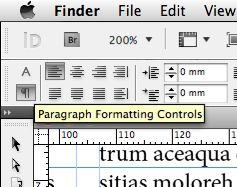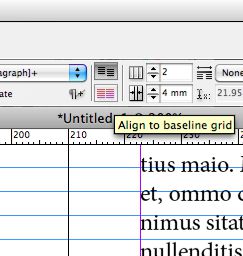 All the selected text will conform to the baseline grid rather than the tech frame. Do the same in the other box and look at the alignment.
Step 3 - Oops?
Has your text alignment suddenly jumped to double spacing like mine? No worries, there's a conflict arisen between the Baseline Grid settings and the Font's Leading size (both are trying to tell the font how far to space out between lines).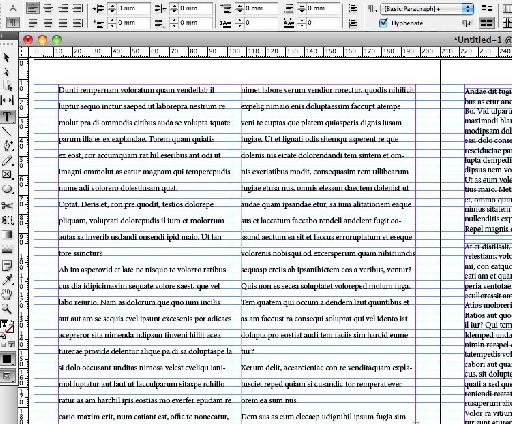 To resolve things go to InDesign > Preferences > Grids and Guides.
You can see your baseline grid settings right in front of you.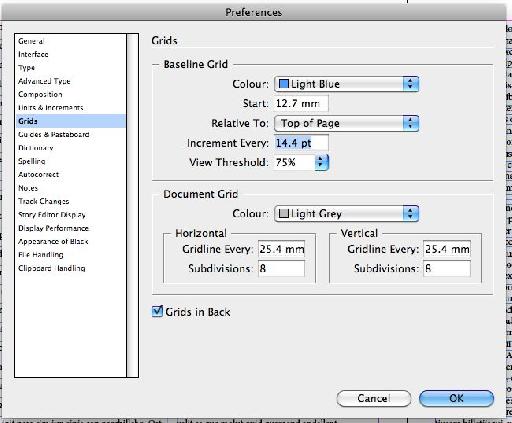 The culprit is the Increment Every setting; mine says 12 pt. It needs to match the Leading setting for the font. Changing it to 14.4 pt will correct the double spacing.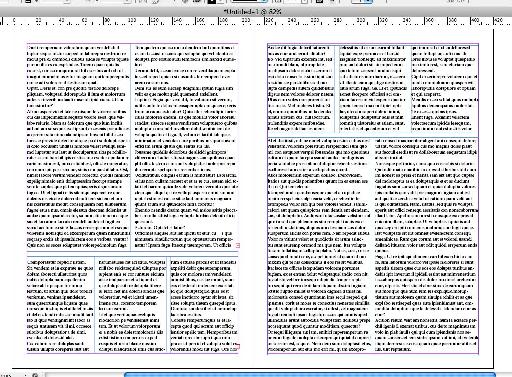 Now, just like in this picture above, your text is beautifully aligned across all text frames on all your pages and spreads. Your documents will look sharper and more professional as a result.
Take a more in depth tour with these InDesign tutorial-videos.