Our new Pro Tools & Reason tutorial apps for iPhone & iPad are LIVE! Become an expert in Pro Tools & Reason - Each app is FREE to download with 1 Free Module, too!
At macProVideo.com, our aim is to create the best quality educational content coupled with innovative technologies that improve your learning experience. Our tutorial-videos have been on the iOS App Store for a while and we've been thrilled by just how popular they have become!
But, we don't want to stop there... we've listened to your excellent feature requests and have been hard at work making our iOS tutorials even better!
And the result?
We're thrilled to announce our new Pro Tools Tutorials and Reason Tutorials apps! Each app is Free to download AND comes with 1 free module!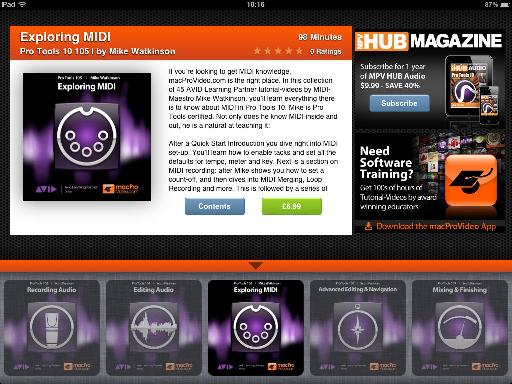 Pro Tools Tutorials App Home Screen on iPad
Here are some of the stand-out features in each app:
ALL MPV Pro Tools / Reason tutorials in One Free App

Buy Tutorial-videos as In-App purchases for only $9.99/£6.99

You can download tutorials to ALL your iOS devices

Use Airplay to stream MPV tutorials to your Apple TV

There are plenty of other excellent features, too. We'd highly recommend you download the app to experience them fully.

Among the leading features is the speed control which is great for swiftly skimming through a tutorial to find what you want.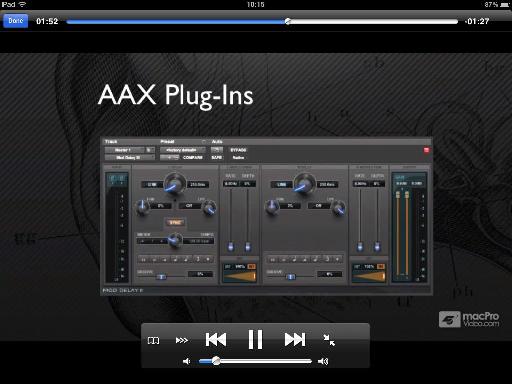 The transport bar contains more controls than you might think!
Another of my personal favorites is the Contents list. Simply swipe right when watching a video to display the contents list for that tutorial while continuing to watch and learn. You need to try this out to appreciate how nicely it works!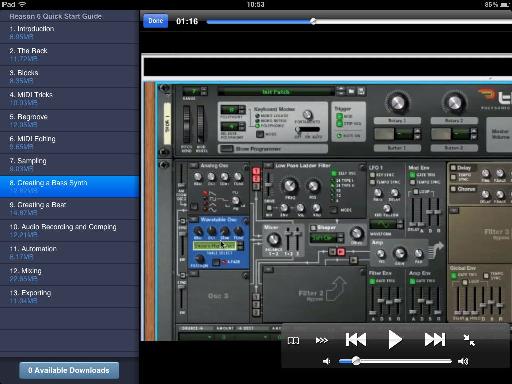 Watch a tutorial and simultaneously choose a video from the contents list.
Download the Reason Tutorials App and Pro Tools Tutorials App from the App Store for iPhone & iPad and tell us what you think!
And thank you for your continued support!
Rounik Sethi
Editor, MPVHub