If you've still got a question or two about iCloud in Mac OS X Mountain Lion then click the link and read on!
You may have heard about iCloud a year or so ago as a replacement for MobileMe in Snow Leopard. Why change the name and what is the big deal you may ask? Well with Mountain Lion you'll see what Apple has been building all those data centers for.

A word about terminology, 'document' as I refer to it here can be a spreadsheet, keynote presentation, Pages document etc.
What is
iCloud
iCloud provides cloud-based storage that provides access to your documents, spreadsheets etc., automatically providing you access to these items from your all your Apple devices that have an app that can open that type of document. This one feature may make the upgrade to Mountain Lion an attractive one for many road warriors. Why? Well let me walk you through a common and real scenario...
I was working on an proposal for a client in a rush before catching a flight to New York, I had created the document in Pages specifying iCloud as the place to save the file. As is typical for me, things were insane before my trip and I was rushing to get out the door. A quick save on my desktop Mac Pro, grab my luggage and iPad and off I went. After checking-in and sitting down for the customary wait before boarding, I connected to the Airport's wireless network and opened the proposal on the iPad and continued editing. A pleasant surprise ensues as the flight is actually on time and the boarding call is issued and off I go to get seated. Once the mandatory wait for your electronics to be turned on was over I open my iPad and continue writing the proposal. Fast forward 3.5 hours and I am in New York and have access to my laptop and a printer. I open my iPad, connect to the wireless, boot up my laptop and open Pages and voila! The completed proposal is sitting there ready for me to do final edits or print. Very practical, so let's see how it works!
Using
iCloud
When you launch any iCloud enhanced application (i.e. Pages, Numbers, Keynote, Preview and some others), you are provided with an open file dialog to give you access to any document of that type you have stored in iCloud.
You can either open an existing document or create a new document in iCloud by clicking the New Document button at the bottom left. You will also notice a new button there that may be familiar if you have a mobile Apple device, it's the forward button which you can use to send an existing document via e-mail, AirDrop, or the new Messages application. Any documents saved in iCloud are then available on your iOS mobile devices almost instantly. On your mobile devices, the appropriate application (i.e. Pages) will show the documents in iCloud it can open.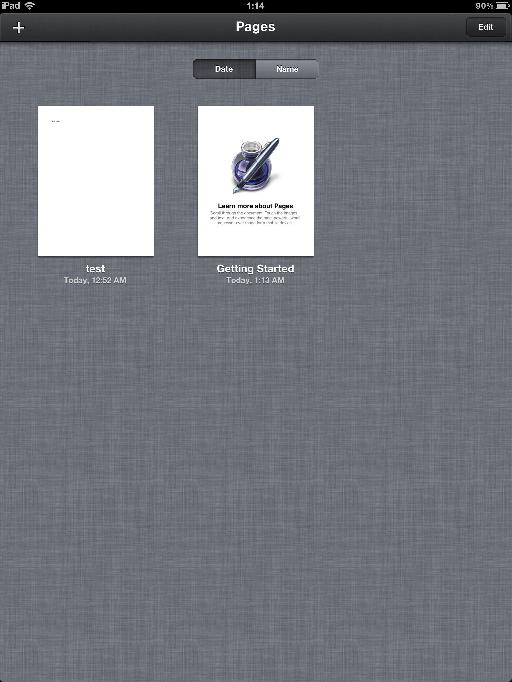 You can also access the documents you have stored in iCloud from any modern web browser by logging in to iCloud.com and clicking on iWork. You can then download the documents to another machine to work on them then upload the completed document from the same interface.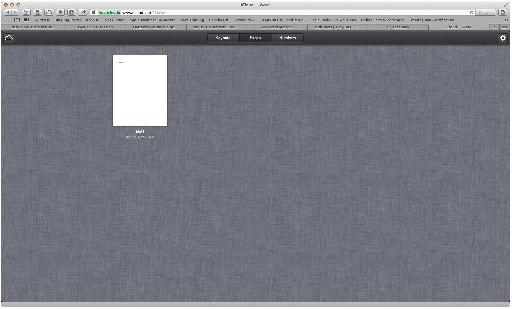 Conclusion
In summary, the new iCloud integration is a great feature for folks that do work on multiple Apple devices and want a central place to store their work. It is much faster and so far more reliable than the old .Mac and MobileMe services and I have been using it extensively for several weeks now. Best of all, you get 5 GB of free storage... so give it a try!