Guida difensiva con Logic Pro 9: Abitudini di flusso di lavoro per evitare problemi
If you like the idea that 'prevention is better than the cure' and use Logic Pro, join Jay Asher in this article as he walks you through how to avoid problems before they happen!
Se comporre, registrare e mixare musica in un'applicazione per computer, prima o poi si verificheranno problemi con l'applicazione o uno dei suoi file. Accadrà con ProTools. Accadrà con Cubase. Accadrà con Digital Performer. E sì, accadrà con Logic Pro 9.
Ciò può accadere per una serie di motivi:
Preferenze logiche ottenere danneggiato.

Modelli creati corrotti.

L'applicazione o installazione del sistema operativo viene danneggiato.

Le tue malfunzionamenti hardware.
C'è poco da fare per evitare # 3
Le preferenze importanti logici sono chiamati com.apple.logic.pro.plist si trovano nella libreria dell'utente

Pic 1
Questi possono e ottenere danneggiato. Così, quando il vostro Logic Pro rig sta lavorando bene, vi consiglio caldamente di creare cartelle su due fonti di backup e il nome qualcosa come logica di funzionamento e copiarli tali cartelle. Spesso, quando la logica inizia a comportarsi in cuculo per coca sbuffi semplicemente sostituendo questi file con i file di lavoro è stato eseguito il backup ritorna tutto per un buon stato di nuovo.
Se la vostra interfaccia audio ha un driver, ho anche suggerire di schiena che nella stessa cartella. Driver audio possono e ottenere danneggiato, anche se non capita spesso che le interfacce audio e molti ora sono conformi classe, nel senso che non richiedono un driver.
La buona notizia è che la corruzione proiezione individuale accade meno con Logic Pro 9 rispetto alle versioni precedenti. La mia convinzione è che è perché su di chiusura Logic Pro, la cronologia degli annullamenti viene ora automaticamente cancellato. Anche se non posso provarlo e Apple non ha ufficialmente confermato che a me, la mia convinzione è che la cronologia degli annullamenti a volte ha danneggiato. Tuttavia, i progetti possono e devono ancora ottenere danneggiato, soprattutto grandi modelli.
Quando si salva un progetto come modello, questo viene salvato nella libreria dell'utente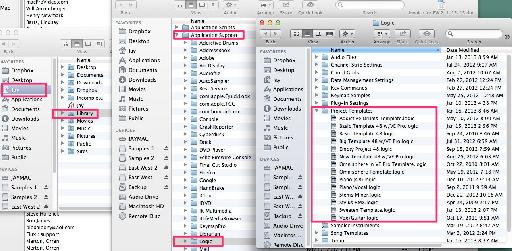 Pic 2
Ancora una volta, vi consiglio vivamente di tornare questi fino a quelle stesse cartelle. Spesso semplicemente scambiando fuori può curare problemi improvvisi che si presentano. Le probabilità sono, è passato un bel po 'di tempo a ricreare loro che non si desidera avere a che fare di nuovo.
In Pic 3, si vede che le inadempienze Logic Pro per la creazione di 10 backup automatico nelle Preferenze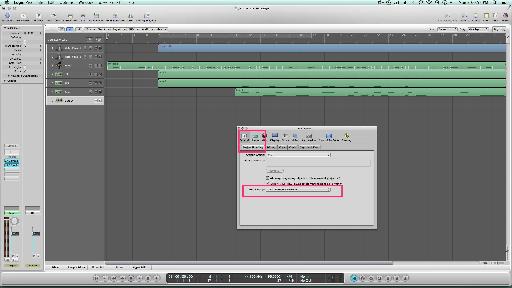 Pic 3.
Dont fidare! Se l'originale è stato danneggiato, ho visto i backup corrotti anche. La mia raccomandazione è che se si sta lavorando su cioè una canzone intitolata You Just dont get it, dopo aver fatto una buona dose di lavoro, salvarlo come hai appena non lo ottenete -2, poi più tardi
Non è affatto insolito per me avere più di dieci versioni. E 'solo spazio su disco rigido e al giorno d'oggi che è a buon mercato.
Vi è un beneficio secondario a questo. In Pic 4, si vede che in Logic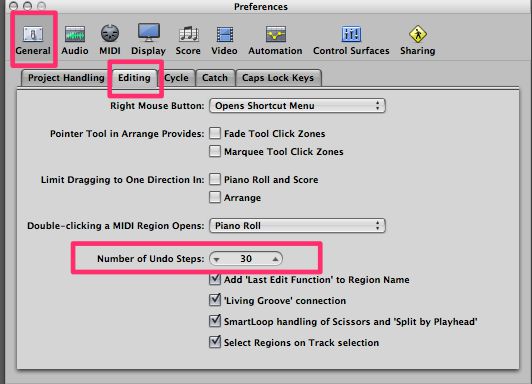 Pic 4.
È possibile aumentare il numero di più, ma colpisce Logiche efficienza negativamente. Indipendentemente da ciò, se avete fatto questo un po 'si senza dubbio conosce la sensazione di lavorare su un pezzo di musica per un po' e dire a se stessi, Darned, questo era meglio tre ore fa, mi è andato nella direzione sbagliata con questo.
Quindi si esegue il tuo undo passi e scoprire che non si è ancora indietro a dove eravate quando ha preso la sua svolta per il peggio. Con il mio flusso di lavoro, si può sempre tornare a quella versione precedente.
Preferiresti perdere un lavoro ore o cinque ore di lavoro? Un grammo di prevenzione vale una libbra di cura!