Where sound design meets music is the tag line for Sample Logic, and their massive CinemorphX instrument more than does it justice. Here's a video tutorial exploring how it works and how it can sound.
Sample Logic continues to swing for the fences with library after library of uniquely designed intelligent instruments. CinemorphX uses a paradigm of control that should ring a bit familiar if you've used one of their other scripted sample libraries. Understanding the user interface and how to unlock the multiple levels of options and motion is key to getting the most out of a Sample Logic instrument. Let's have a look at what CinemorphX has to offer.
Watch the video showing CinemorphX in action here:
Core Method
Sounds in CinemorphX can be made up of four cores. A core can be as simple as a single sample or as complicated as an animated loop with modulated effects and extensive routing.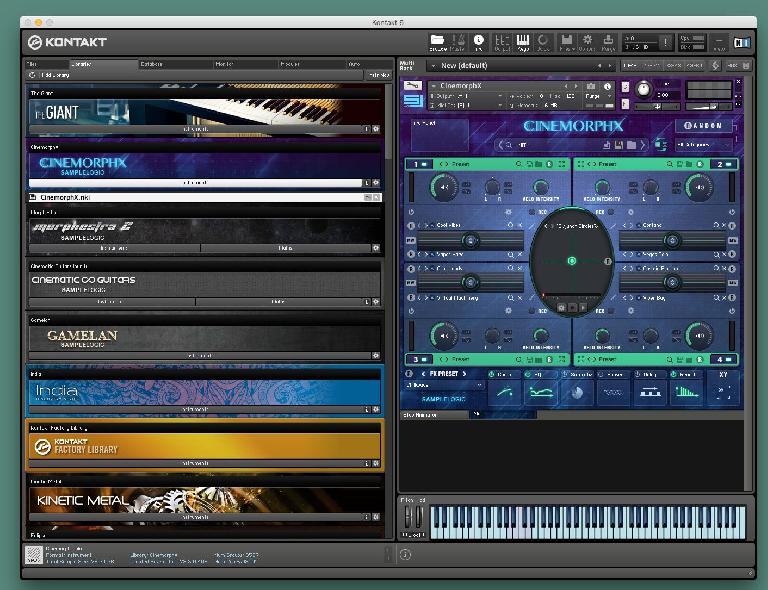 A preset can be a 'single core' preset or a 'multi core' preset. You can browse the preset library for sounds that contained pre-configured cores all routed and ready to go. Think of these preset as the 'highest order'. All of the cores are selected, enabled or disabled, routed, and ready to go.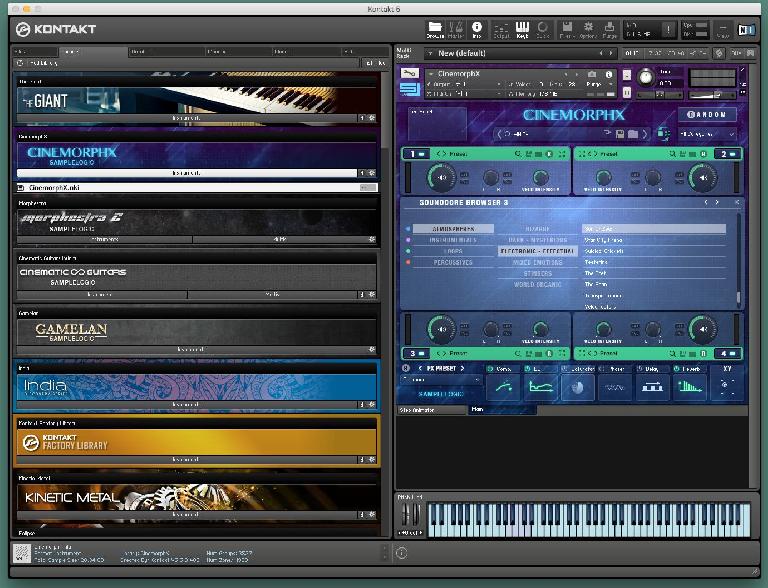 At the next level of sound design, you have the cores themselves. Each core consists of up to 2 sound sources. So while you can load up a preset that has all of the cores ready to go, you can also load up preset individual cores as well! So if you are starting from scratch with each core 'deactivated' or you just like a sound but want to change one aspect of it, you can load up a new core for that slot.
At The Source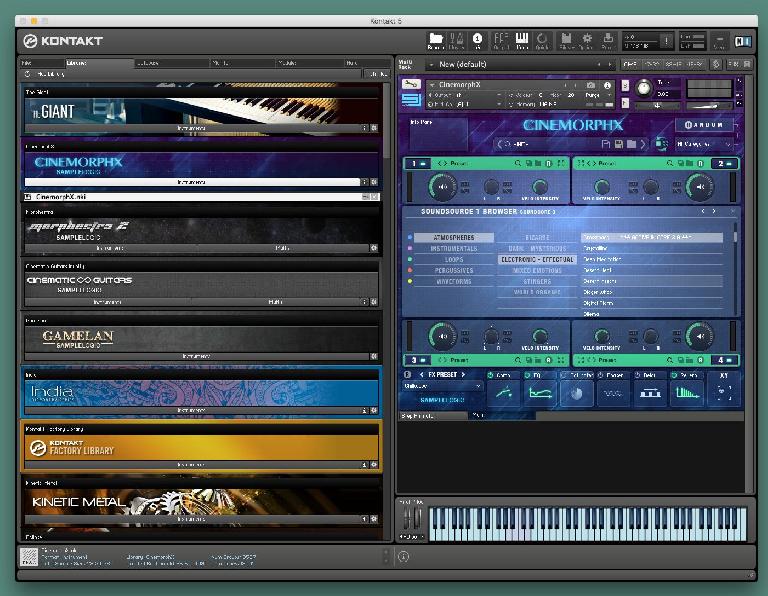 For an even further level of control, you can change the elements of the cores themselves—the Sound Sources. You can load up SoundSource presets in either of the 2 slots available to each core. You can even create your own unique core by loading up 2 sound sources and adjusting the 'mix' between the 2 sources.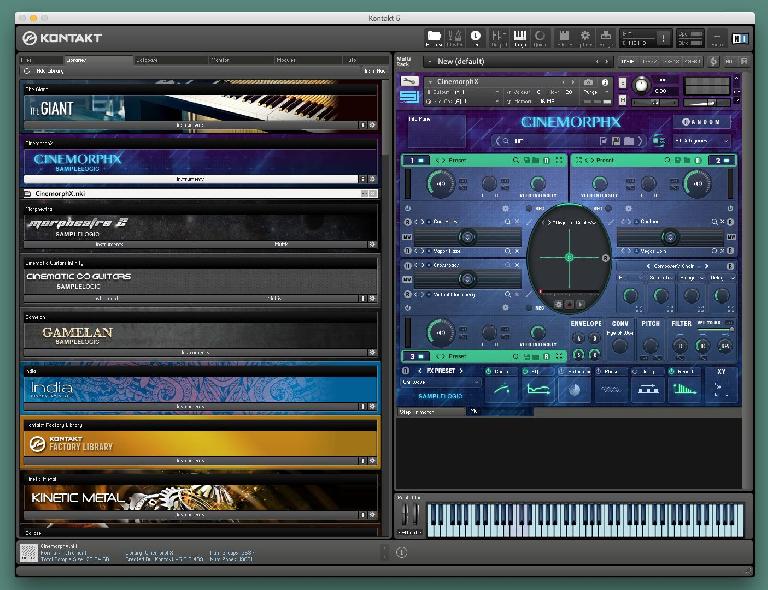 Each core has its own FX chain that you can configure, reorder, and tweak to your heart's content. This is separate from the main FX chain that all 4 cores share. You can also utilize a filter, pitch adjustment, envelope adjustment, and more for each core. Simply click on the 4-arrow icon on the right side of any core's title bar and you'll be able to further refine the sound of that core.
Step by Step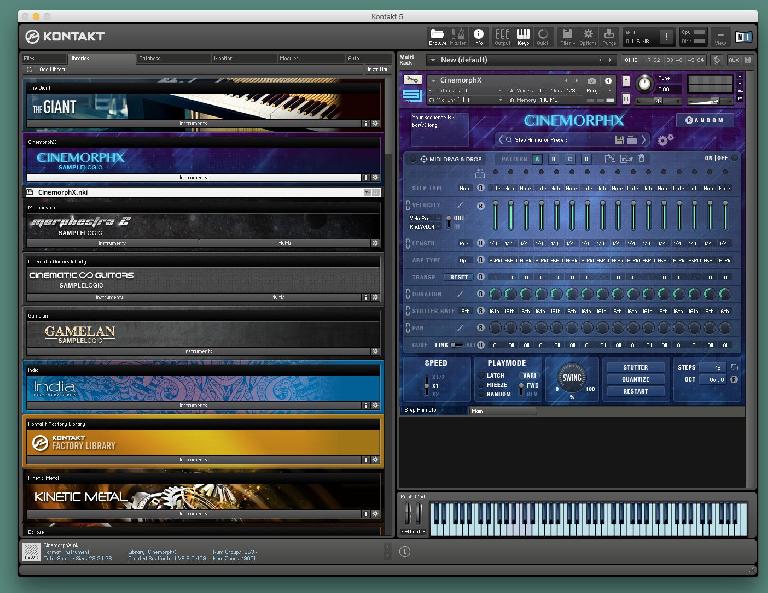 As if the possibility of loops, sweeps, rises, and samples all adjustable with filter and FX options isn't enough - you can use a step sequencer to control other aspects of motion and further animate your sound! The step animator is a completely different window that you can activate at the bottom of the CinemorphX window. You can even utilize MIDI drag-and-drop to create a library of your favorite animation patterns.
CinemorphX has a lot to offer, and motion is at the heart of its best sounds. Having an instrument that can help you score film elements in record time is a boon to your production studio. You can use CinemorphX as an instrument to augment your productions, or utilize CinemorphX to create a production with a single preset. The choice is yours!