Issue #4 of MPVHub Audio is here... and it's the BEST yet. Interviews w/ Paul van Dyk, Neil Davidge + more. 15 audio software & DJing tutorials, awesome gear reviews & DIY MIDI Controller feature...
We're really excited to announce that issue #4 of MPVHub Audio Magazine is now available! If you've already subscribed to the print edition, it should be winging its way to you as you read this. Or... you can pop into your local newsstand or B&N (in North America) and pick up a copy!
Issue 4 is packed with over 30 pages of software tutorials, 20 pages of gear reviews, and 6 DJ & Producer interviews - a veritable feast for all digital musicians!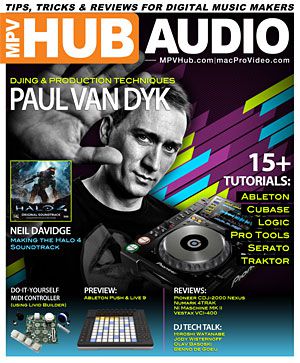 Issue 4 - MPVHub Audio
MPVHub Audio #4: Focus on DJing
In this issue we focus in on the world of DJs, DJing gear and techniques. Paul van Dyk talks in depth about his approach to collaboration, composition, and his unique live performance set up. Olav Basoski, Jody Wisternoff, Benno de Goeij and Hiroshi Watanabe share their DJing & production tips & tricks, and Halo 4 soundtrack composer & Massive Attack producer, Neil Davidge, reveals how to score big with video games.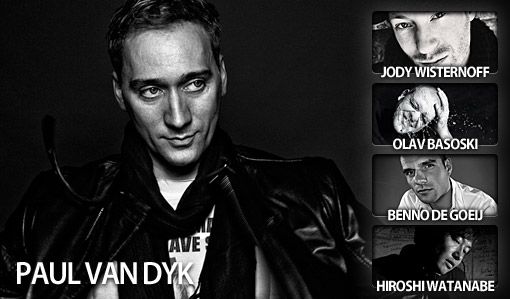 MPVHub Interviews are not to be missed!! Learn directly from the Pro's.
The Best of the Rest
And there's more... Discover how to build your own MIDI Controller, using Livid Builder, in our in-depth feature guide. Step up your production skills with tutorials covering all aspects of DJing and production, from Traktor & Serato, to Logic Pro, Pro Tools, Ableton Live, Cubase and Reason. Then, uncover the best gear for your live/studio setup within the 25 pages of reviews, including the Pioneer CDJ-2000nexus, Maschine II, iZotope Alloy 2, Numark 4TRAK, Livid CNTRL:R, Kilohearts ONE, and much more.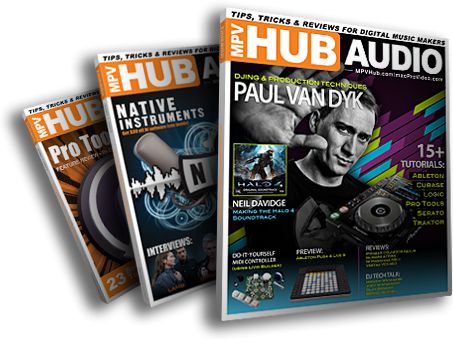 There's simply too mcuh inside to talk about here!
Experience Is Everything
That's a colossal amount of audio tutorials, reviews, interviews, features and news to squeeze into any magazine and we're really proud of this issue of MPVHub Audio. But don't take my word for it...
Experience MPVHub Audio magazine for yourself:
As Editor of The Hub, I'd like to add that our small but perfectly formed team have been striving tirelessly to bring you the best quality articles covering a wide range of software and hardware. And, we're working hard to make MPVHub Audio Magazine your go-to mag for all things audio.
Thank you for your continued support, enjoy issue 4, and tell your friends!
Please note, that Issue 4 is available on the App Store NOW'¦ You can download the MPVHub app for free (click below).