Does the Sample Logic Assault library come up trumps? Toby Pitman sets out to discover whether it assaults your sonic senses in a positive way!
Assault is a new library for Kontakt from the good folks at Sample Logic. The library is a collection of 850 Instruments and Multis focused squarely on hard hitting percussion ideal for use in cinematic scores, games and sound design.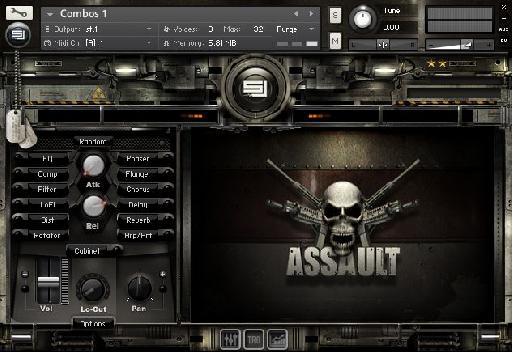 Based upon the same engine as Cinematic Guitars 2, Assault is not just a bunch of one shot samples. Instead the instruments become starting points for much deeper and flexible sound shaping fun. There's a lot of stuff going on here so let's look at a quick overview.
Instruments
There's a wide range of sounds categories from Impacts, Scrapes and Reverse effects. One welcome addition (due to the shear number of patches) are the Quick Kits which map the raw samples over a wide key range allowing for fast auditioning.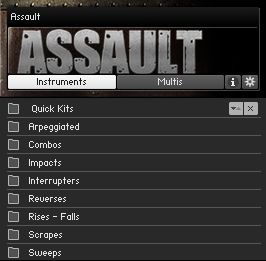 Each patch contains 13 built-in effects each with its own edit page. There are also basic controls for Attack and Release volume, Pan and Hi-Pass filter. Clicking the Trigger (TRG) button at the bottom of the interface brings up the Triggers. These six pads (mapped to the keyboard) give you access to 48 FX chains that can be triggered on the fly.
Next to the Triggers button is the Arpeggigater switch. This allows you to sequence any of the built-in effects on and off. Each effect has its own lane, you can even sequence the Trigger pads here. This is a pretty nifty feature that can yield some interesting results.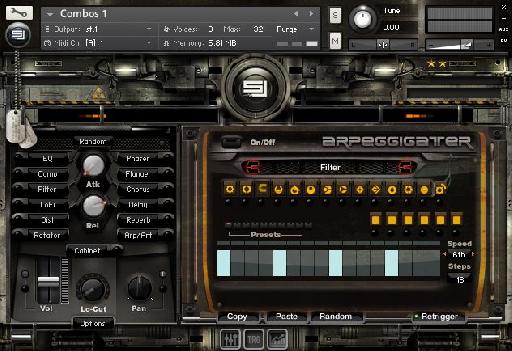 In fact these sequencing lanes are everywhere. Most effect parameters have their own sequencer. You can activate and view them by clicking the small switch beneath the parameter knob.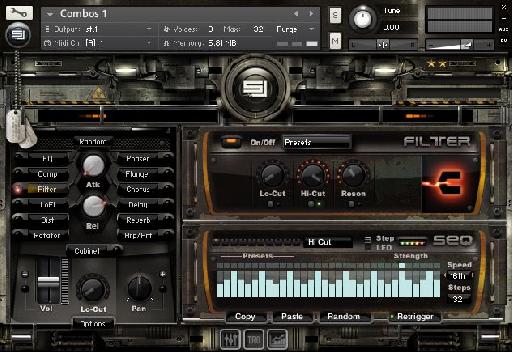 Each patch also includes a choice of Arpeggiator which works like a typical arpeggiator...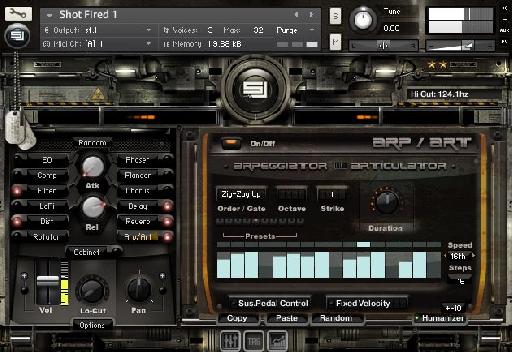 and the Articulator (which adds and subtracts velocity values from the MIDI input velocity by a positive or negative value).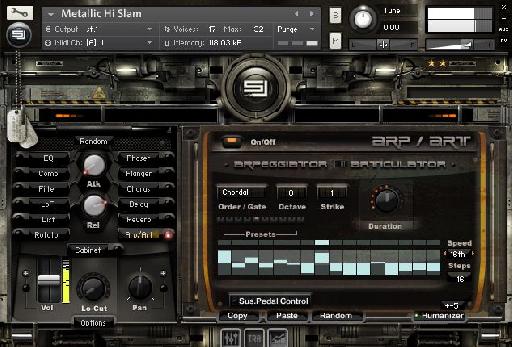 While many of the sounds have little harmonic (melodic) characteristics these two features are more useful in creating rhythmic material from the samples instead of say, melodic sequences. Combined with the effects sequencing your looking at a bottomless pit of creative potential with the supplied samples.
While the patches are plentiful and really well programmed, the true power of Assault will come down to you getting stuck in an experimenting with all these cool features. The sample content is really well made with loads of cool thuds, crashes, bangs and whooshes (even the occasional scratch effect) so your never too far away from something good!
Multis
The Multis are another very clever part of Assault. These come in two flavors Construction Beds and Instrument Stacks.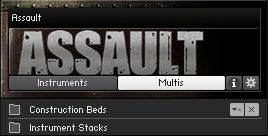 The clever Multi Scripting allows you to add Macros and assign them to any (or multiple) parameter inside any Instrument that's part of the Multi. They can be controlled via internal and external MIDI CC information.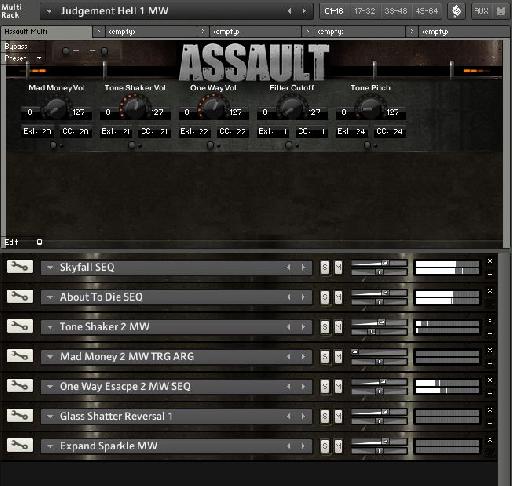 To further the creative potential each Macro is also given its own sequencer lane! Phew!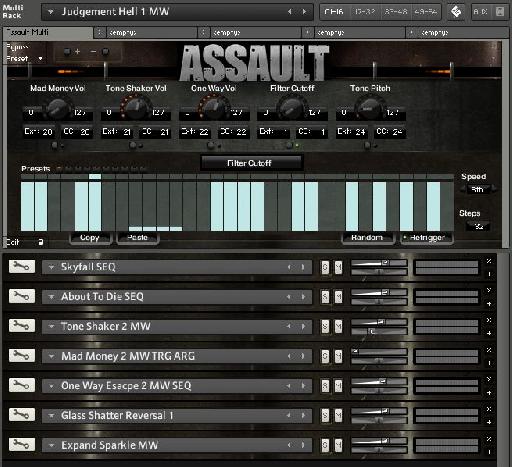 Lots to play with here... and very noisy!! :)
Conclusion
If you're looking for a library that contains a wide range of cinematic hits and sound design content with a hard edge to it, Assault should do the job for you. If you're looking for a library that also provides the tools for endless creative rhythmic and sonic possibilities then Assault will definitely not disappoint you... at all!
Web: http://www.samplelogic.com/products/assault