Bitwig Studio Official Certification - 3-Day Course Starts Today! Enrol here.
This course which begins TODAY is the only way to get your official Bitwig end-user certification. Places are limited, so claim yours now.
Bitwig has matured into a seriously capable DAW, and with great power comes even more tools and features to learn. The best way to sharpen up your skills - and get officially Bitwig certified - is with this exclusive course with Bitwig certified professional, Thavius Beck starting TODAY! In addition to improving your Bitwig knowledge, after you complete this 3-day, live online class you will also get your exclusive and official Bitwig Studio Diploma directly from Bitwig. This course is the only way to get the diploma. You can enrol here now to claim your place today.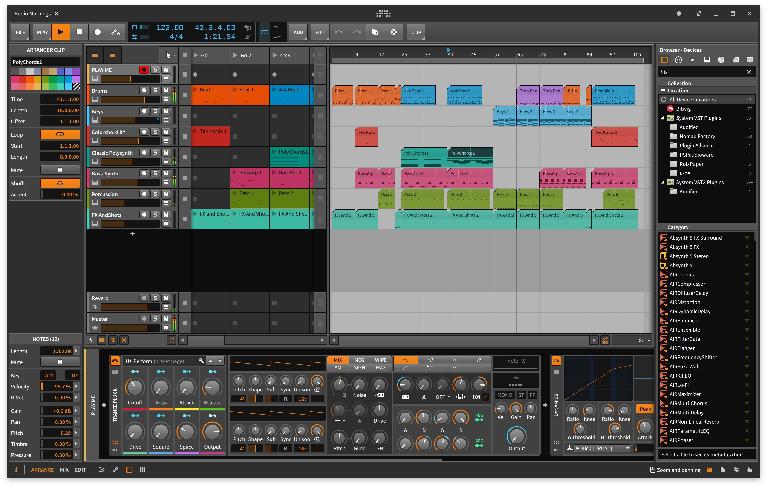 The course consists of multiple sections including:
Basics and Production
Mastering the Modulators
Working with MIDI and CV
...and much more great Bitwig knowledge and techniques from an expert. Learn, ask questions and interact in real time!
Class Dates and Times
Date: November 5, 7 and 9
Time: 11am Pacific Time (2pm Eastern and 8pm Central European Time)
Bitwig Studio 2: Official End-User Certification and Diploma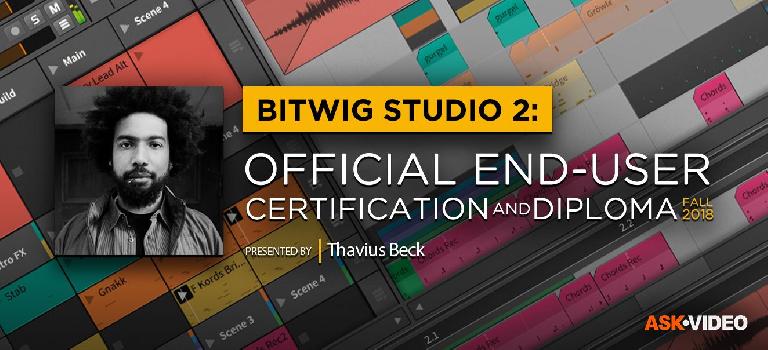 This class consists of 3 weekly live, interactive sessions plus 3 self-paced on-demand video courses. When you attend the weekly sessions to learn new skills your host and mentor will be Bitwig Certified Trainer, Thavius Beck. Then, pass the quizzes and final exam to get officially certified with your Bitwig Studio Diploma, and even recieve a badge on the Bitwig site. All attendees will also receive an official Ask.Video completion certificate. In order to receive the official Bitwig Studio Diploma and badge you must have a registered copy of Bitwig Studio 2.4 or higher.

This Online Class is the only way to get your Official Bitwig End-User certification and class size is limited so sign up today to claim your place and become an officially certified Bitwig expert. The course is $299 and payment plans are available. This course begins TODAY so click below to enrol and claim your place now - places are limited!