Claudia Ferretti Albums Free & Donations Go To Local Hospitals During CoronaVirus Outbreak
Musicians around the world are struggling due to CoronaVirus restrictions. So, it's refreshing to find an artist looking to raise money directly for her local hospital and doctors in Italy.
Performing musicians are amongst those hardest hit by the isolation measures in place due to the worldwide Coronavirus pandemic. Being able to make a living as a musician is difficult at the best of times. When performing gigs is your bread and butter, being stuck indoors without a venue or audience to play for means no income at all.
However, the pressure on the hospitals, health staff and emergency services is greater than ever, especially in Italy which now has more recorded deaths than China where the CoronaVirus outbreak is reported to have begun back in December 2019.
So, we here at Ask.Audio are heartened to see despite this, Italian musician, singer songwriter and composer, Claudia Ferreti (you may know her as Claudia is on the Sofa), is offering all her albums FREE on Bandcamp. And all donations will be given directly to the hospitals in Brescia.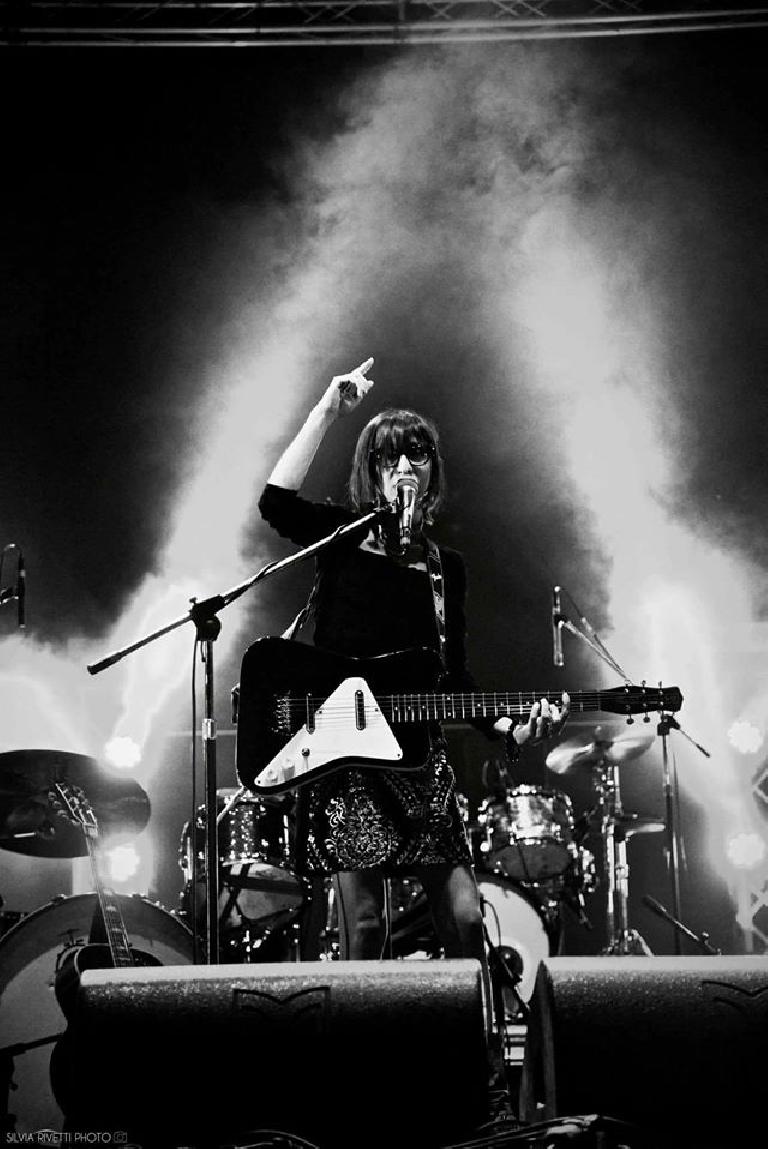 Claudia Ferretti (Isonde) was performing around Europe just one month ago. It was the time of Covid-19 in China. She described that time, "It was so far away. Now it is here, everything changed in Italy day by day. As the people who die (and they are not all old, they are 20 - 30 and a lot 50 years old people too). My town, Brescia, is one of the 2 most affected in Italy. It is set in the richest region of Italy, close to Milan (Lombardia)."
Claudia continues, "In Italy there are more than 69,176 infected and 6,820 deaths. In Brescia the infected number 5,733 and more than 640 deaths (4 days ago). That's 50 deaths for every day.
"Hospitals are overfull, doctors are sick, we have no more masks, gloves, gowns for them. We have not enough breathing machines for sick people, not enough beds. There is silence everywhere except for ambulance sirens, helicopters and birds...their sounds are so loud they are even reflecting from the buildings.

"I'm just a musician and I do what I can: give beauty to people, document with art and find funds for hospitals.
"My albums on bandcamp are free to download and you can donate what you want (even one pound, dollar or Euro). I will donate them to our hospitals of Brescia. Songwriting style."
https://claudiaisonthesofa.bandcamp.com/
Claudia also participated on this album too, created in quarantine, and will give all the money generated from its sale to the hospitals of Brescia. Electronic style.
https://musiceliapiana.bandcamp.com/album/sospeso
Find out more about CoronaVirus stats: https://www.worldometers.info/coronavirus/