We've been working on something special and it's finally here - an amazing new affiliates system that lets you earn through links to Ask.Audio products that you share via your social media channels.
Here at Ask.Audio we regularly bring you great new online video courses covering all aspects of music composition, production and performance. But now we're bringing you something extra - the chance to earn money through your love of our service!
We believe not only in the power of word of mouth marketing but also in the benefits of paying it forward. To thank you for your efforts we've built an amazing affiliate system that will pay you directly every time a customer makes a purchase on our store using a link that you've personally shared. You can discover more and sign up with just a couple of clicks here.
Here's how it works:
1. If you don't have one already, create a PayPal account.
2. Share your favorite Ask.Audio courses to your social media channels like Facebook and Twitter using the Share option found on any course page.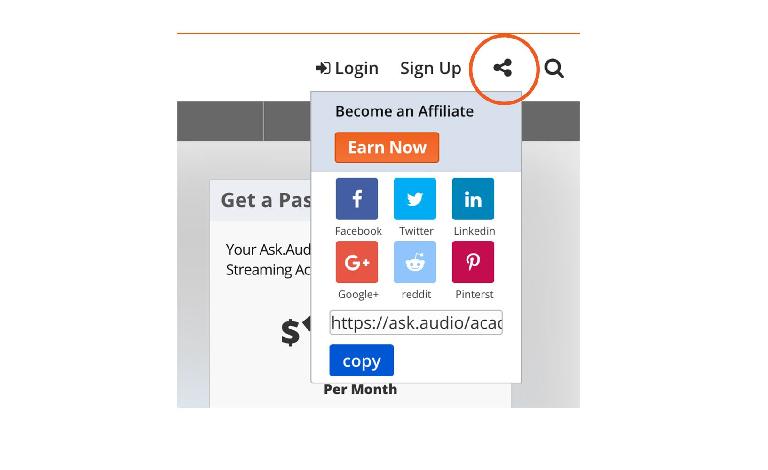 3. Get a percentage of any sales that are made by customers using your shared links!
And that's it! It couldn't be easier - the more you share, the more you stand to earn when people use your links to buy a course.
CLICK HERE to become an affiliate today! It's as easy as a couple of clicks and you will be up and running in no time.