These modular MIDI controllers are now crowdfunding with a release date of 2019 and early bird specials available. Here's what they can do - and why you should check them out.
We have already written about Intech Studios and their GRID controllers - you can check out the article here: https://ask.audio/articles/are-these-modular-midi-controllers-what-music-producers-want. Now, the Hungarian company is crowdfunding in the hope of making them a reality. You can check out their Indiegogo campaign here. But what is GRID, and how much will it cost?
Grid is a modular MIDI controller. Each module is fully functional on its own, but the fun begins as you interconnect various modules. Up to 16 Grid modules can be used simultaneously without limiting LED brightness. A single USB type-C connection provides power and data for the Grid.
The control surface creates a seamless tactile user interface. The buttons and potentiometers are evenly spaced in a 1.05" * 1.05" (2.7 cm * 2.7 cm) array. This makes the Grid easy to play while also keeping it very portable. We believe that Grid represents the perfect balance between modularity, usability and component density.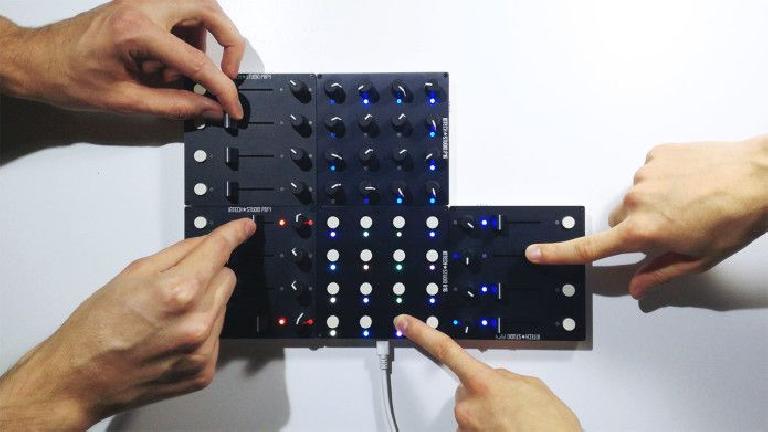 As your needs can change, Grid was designed to pick up your pace. You can easily down and upscale your control surface. Playing together with friends makes the Grid even more exciting.
Grid modules offer unmatched control possibilities. We already implemented midi channel and control number settings, control change and note messages, 7-bit and 14-bit resolution (NRPN), toggle, momentary and step modes.

Grid will also support user defined sysex packets allowing the Grid to control hardware synthesizers and other MIDI gear. The editor is currently in development and we would like to involve you in the final touches. Both the editor & Grid are cross-platform.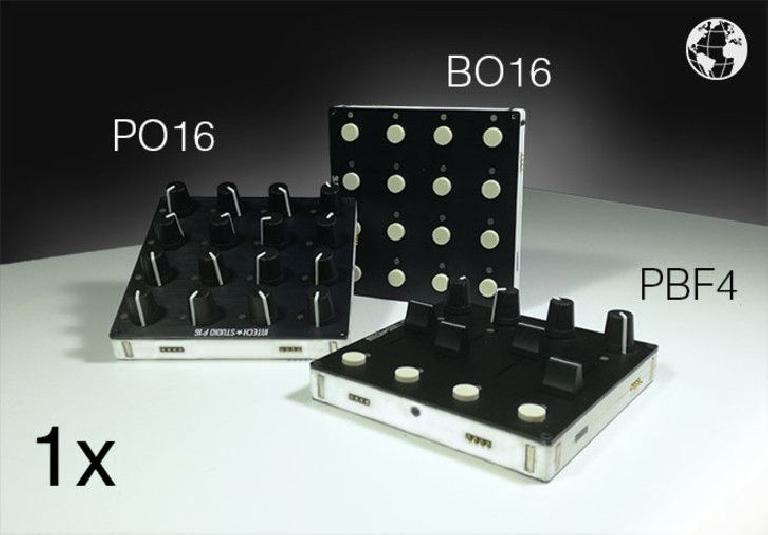 Grid by default sends MIDI over USB, it's compatible with all MIDI capable application. Our mission is to create an extremely versatile and easy-to-use control surface at the same time. We already tested Grid with popular music software like Ableton, Bitwig, FL Studio and Traktor Pro. The array of available custom scripts for creative applications will only expand. Grid can even be used with mobile devices and tablets using the correct USB OTG adapter.

Specifications
Ultra-mobile MIDI controller solution
Extendable control surface (Grid magnetic interface)
USB Bus powered device (Type-C receptacle)
USB 2.0 compliant composite device (HID Midi, CDC Serial, DFU Bootloader)
Compatible with Windows, Mac and Linux (No drivers needed)
Support for major DAWs and music software
Editor for advanced MIDI mapping
NRPN & Sysex support
Stylish sandblasted aluminum front-panel
Tactile user interface featuring long life components
Full-color RGB LEDs
Compact size: 106mm x 106mm x 16mm (4.2" x 4.2" x 0.6")
Lightweight: 200g (7oz)
Eurorack compatible (21HP)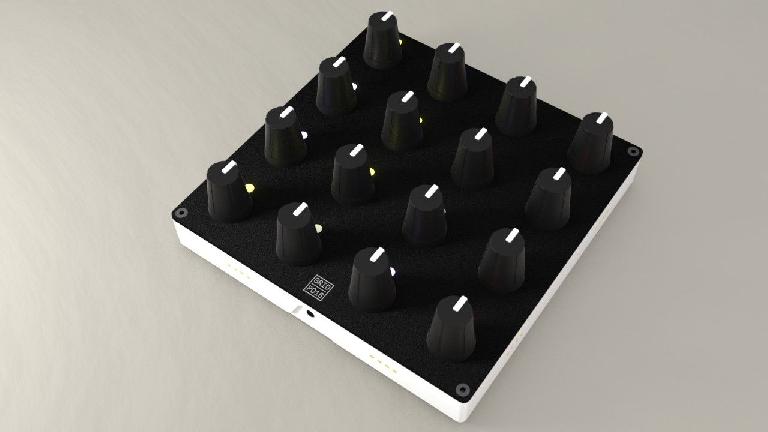 Pricing
The company estimates the shipping of the perks to start in April of 2019
European Union (EU) World (Outside of the EU)
One Module 125 USD + Shipping 105 USD + Shipping
Two Modules 245 USD + Shipping 199 USD + Shipping
Three Modules 365 USD + Shipping 299 USD + Shipping