New iZotope plug-ins tend to get the attention of most music producers and sound designers, and their first foray into the world of audio hardware is set to simplify the recording and editing process.
iZotope are synonymous with software that provides solutions for computer-based musicians, producers, sound designers and mixing and mastering engineers. Alloy, Ozone, Neutron, Nectar, Insight, RX... the list continues.
So it might come as a surprise to learn that iZotope have just unleashed their first ever hardware product onto an unsuspecting music world. And when you begin to think about it and see it in action it all begins to make sense. In fact, we did wonder why nobody else thought of this before. Spire Studio is an intelligent audio recording device that's portable, wireless, connects to your iPhone / iPad and allows you to capture, collaborate and edit and is powered with automatic recording levels and zero-latency creative effects.
Here's the official press release from our friends at iZotope about this incrediblely cool new piece of hardware, Spire.Studio :
CAMBRIDGE, MA. -- (September 6, 2017): iZotope, Inc., Emmy Award-winning experts in intelligent audio technology, announce a new hardware product, Spire Studio . This versatile, wireless system enables songwriters and musicians of all genres to capture, edit, and collaborate seamlessly – at home, or on the road. Inspired by the recognition that great music can come from anywhere, iZotope designed Spire to go everywhere.
Whether capturing a moment of inspiration or collaborating with remote bandmates on a series of tracks, Spire Studio works together with the free, integrated iOS app to deliver a new kind of recording experience encapsulated in a coffee cup-sized device and mobile phone. The wireless system solves for the technical and logistical hurdles that get in the way of capturing creative ideas – making professional quality, multi-track recording spontaneous and simple.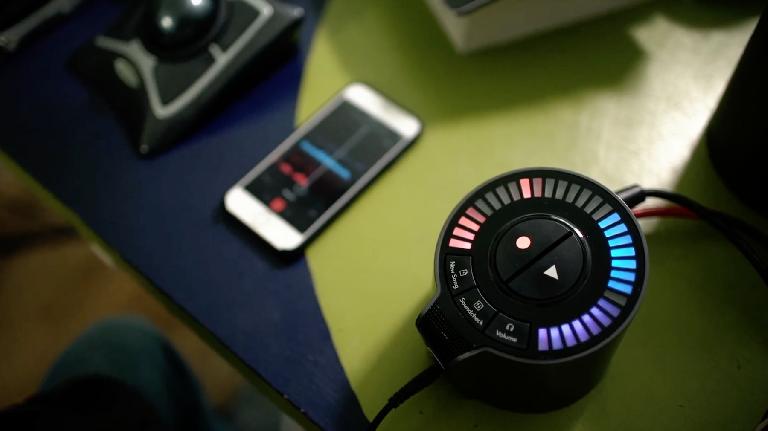 "The product journey started on a personal note –playing music with my wife. We decided we wanted to make a recording but all of the technology got in the way," explained iZotope co-founder and CEO, Mark Ethier. "What should have been a fun, creative moment turned into a headache, and in the end, we left for dinner without capturing a single note. Spire Studio was designed from the ground up to solve this problem. At iZotope, we're using the latest technology to make high quality recording easy and inspirational with the goal to help musicians focus on their creative vision and not the technical aspects behind it."
With iZotope's intelligent, automatic audio processing, Spire Studio's hardware and integrated app provides a wealth of creative applications allowing musicians to mix, layer, edit, and wirelessly share music with collaborators, send to hosting and discovery platforms, or upload to storage services to access the music from anywhere.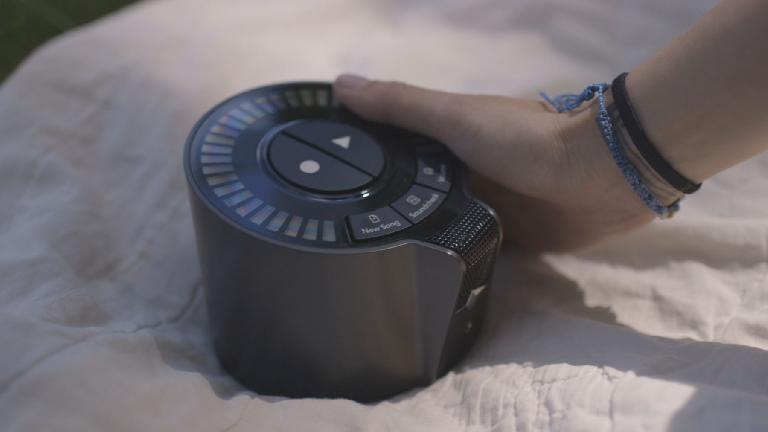 Spire Features & Capabilities
Regardless of location or how many days there are in a tour, the recording studio will never have to be left behind. Simple, compact, and Wi-Fi enabled, Spire Studio's features and capabilities include:
Internal studio-quality microphone for a professional sound

Automatically set recording levels with a single button to eliminate set-up time and distorted sounds

Record with a wealth of creative effects such as reverbs, delays, and amp models with zero-latency monitoring

iZotope's award-winning intelligent sound processing technology gives recordings professional polish

Add depth to your song by layering up to eight tracks per project

Ditch the cables with a built-in Wi-Fi connection from Spire Studio to the Spire app

Battery operated so you can record for hours on the go

Grace Design preamps for pristine clarity

Two combo jacks for plugging in your instruments or mics with +48 V phantom power

Automatically sync tracks between hardware and software for seamless version control

LED touchscreen to adjust volume, mute, and delete tracks without slowing your creative flow

Intuitive mixing and editing helps create a polished song ready to share

Collaborate on projects with bandmates anywhere in the world — straight from your iPhone

Easily export your music to a computer or favorite audio editing software like Pro Tools, iMovie, and Logic, or upload to storage platforms like iCloud, Dropbox, and Google Drive. Capabilities will also expand over time with continued updates from iZotope.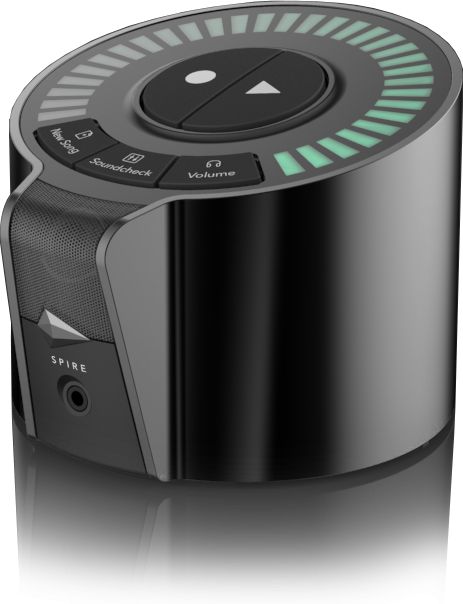 Availability: Beginning in Fall 2017
Price: $349 at Spire.live and at select retailers