On November 14, 2014 we reported that Arturia were getting ready to unveil a new audio interface. Today Arturia have released more details. The biggest of which is that it'll be a high-end interface.
GRENOBLE, FRANCIA: software de música y desarrollador de hardware Arturia ha actualizado su página web ( http://www.arturia.com/audiointerface ) para revelar más sobre su interfaz de audio de próxima generación que está todo listo para dar a conocer en el año 2015 ...
NOTE: You can read our original news story from November 14, 2014 about the Arturia Audio Interface here.
Anunciada por primera vez como parte de la vanguardia de los companys recientes celebraciones del 15º aniversario, el presidente Arturia Frdric Brun audazmente prometió que esta interfaz de audio de próxima generación traerá algo nuevo en el mercado. Centrándose en el flujo de trabajo, la conectividad, la latencia y la calidad de sonido, será hábilmente abordar varios problemas graves relacionados con las interfaces de audio más populares que los músicos de hoy en día se han visto obligados a trabajar con bastante tiempo.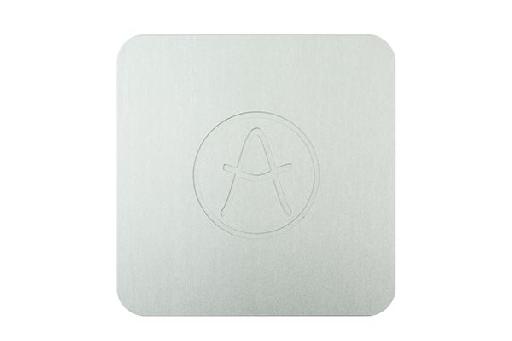 Hoy Arturia se enorgullece de revelar que esta será una solución de alta gama, que compite en el segmento de mercado de primer nivel. Aún mejor, estaremos logrando todo esto y más con un diseño portátil bien pensada-comprometidos a ser los más fáciles de usar, con mejor sonido, y la mayoría del dispositivo bien conectados con la latencia más baja en el mercado hoy. Ya hay muchas interfaces de audio que compiten por ahí, pero sólo uno será una interfaz de audio genuinamente nueva generación. Mire este espacio ...
Vea un extracto de Arturias 15o aniversario de apertura en la que el presidente Frdric Brun y Vicepresidente de Desarrollo de Producto Glen Darcey discutir temas de interfaz de audio que se enfrentan los músicos de hoy en día aquí: