On November 14, 2014 we reported that Arturia were getting ready to unveil a new audio interface. Today Arturia have released more details. The biggest of which is that it'll be a high-end interface.
گرونوبل، فرانسه: نرم افزار موسیقی و توسعه سخت افزار Arturia تا وب سایت خود را (به روز http://www.arturia.com/audiointerface ) به فاش بیشتر در مورد رابط صوتی نسل بعدی آن که آن را تمام مجموعه به پرده در سال 2015 ...
NOTE: You can read our original news story from November 14, 2014 about the Arturia Audio Interface here.
اول اعلام کرد به عنوان بخشی از برش لبه شرکت جشن سالگرد 15 اخیر، Frdric لبرون رئیس جمهور Arturia شجاعانه وعده داده است که این نسل بعدی رابط صوتی چیزی جدید به بازار به ارمغان بیاورد. تمرکز بر روی گردش کار، اتصال، زمان تاخیر و کیفیت صدا، آن توانایی چند مشکلات جدی مربوط به واسط های صوتی محبوب است که نوازندگان امروزی مجبور به کار با برای مدتی آدرس.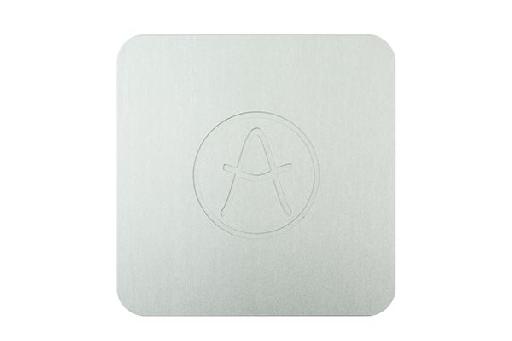 امروز Arturia افتخار به فاش خواهد شد که این یک راه حل بالا پایان، رقابت در بخش بازار بالا لایه است. هنوز هم بهتر، ما خواهد شد دستیابی به تمام این و بیشتر با طراحی قابل حمل خوب فکر از طریق متعهد به بودن ساده ترین برای استفاده، بهترین صدایی، و بیشتر به خوبی متصل دستگاه با کمترین زمان تاخیر در بازار امروز. وجود دارد در حال حاضر بسیاری از رابط های صوتی رقابت خارج وجود دارد، اما تنها یک خواهد بود نسل بعدی رابط های صوتی واقعا. سازمان دیده بان این فضا ...
سازمان دیده بان گزیده ای از Arturias 15 اصلی سالگرد که در آن رئیس جمهور Frdric Brun و معاون رئیس جمهور از توسعه محصول گلن Darcey بحث در مورد مسائل رابط صوتی مواجه نوازندگان مدرن روز اینجا هستید::