Mais detalhes sobre o Arturia Audio Interface: Foco no fluxo de trabalho High-End
On November 14, 2014 we reported that Arturia were getting ready to unveil a new audio interface. Today Arturia have released more details. The biggest of which is that it'll be a high-end interface.
Grenoble, França: software de música e desenvolvedor de hardware Arturia atualizou seu website ( http://www.arturia.com/audiointerface ) para revelar mais sobre a sua interface de áudio de última geração que está tudo pronto para desvendar em 2015 ...
NOTE: You can read our original news story from November 14, 2014 about the Arturia Audio Interface here.
Anunciado pela primeira vez como parte da vanguarda companys recentes comemorações do aniversário 15, Arturia Presidente Frdric Brun corajosamente prometeu que essa interface de áudio de última geração vai trazer algo de novo para o mercado. Concentrando-se em fluxo de trabalho, conectividade, latência e qualidade de som, vai habilmente endereço vários problemas graves relacionados com as interfaces de áudio populares que os músicos modernos têm sido forçados a trabalhar por algum tempo.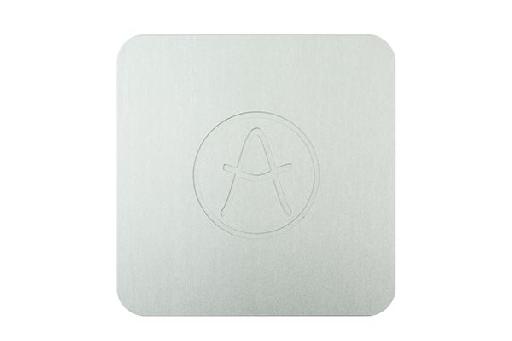 Hoje Arturia tem o orgulho de revelar que esta será uma solução high-end, competindo no segmento de mercado de alto nível. Ainda melhor, será conseguir tudo isso e muito mais com um design portátil bem pensado-through-o compromisso de ser o mais fácil de usar, melhor som, e mais dispositivo bem relacionado com a menor latência no mercado hoje. Já existem muitas interfaces de áudio concorrentes lá fora, mas apenas um será uma interface de áudio verdadeiramente de próxima geração. Assista a este espaço ...
Assista um trecho da Arturias 15 keynote aniversário em que o presidente Frdric Brun e vice-presidente de Desenvolvimento de Produto Glen Darcey discutir questões de interface de áudio que enfrentam músicos modernos aqui: