MPV and UA Remix Contest. SongCraft: Producing The End Men [CLOSED]
Win UAD-2 Quad DSP Accelerator Pack ($1,500 US) & more prizes in this MPV SongCraft Remix Contest! Simply log-in / sign-up for FREE, download stems, remix & submit before September 14th. Good luck!
***THIS CONTEST IS NOW CLOSED***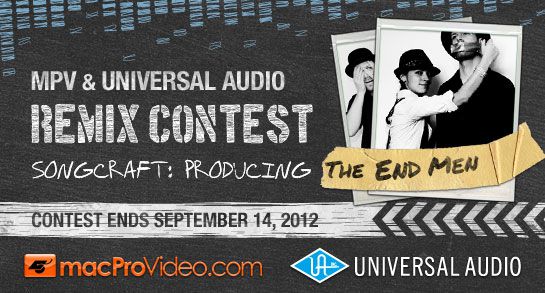 Watch the video course and learn how the original version was mixed in Dubway Studios, New York. Then download the stems and remix the same song. See if you can make a better mix, or go wild and take it in a completely new direction altogether... The choice is yours!
Prizes
WOW! There's fantastic prizes (over $1,500 US) provided by our generous partner who needs no introduction,
Universal Audio
.
1st place winner gets a UAD-2 Quad DSP Accelerator Package (Choice of PCIe card or Satellite Firewire) + a 1 Year Online Subscription to macProVideo.com.

2nd place gets a 1 Year Online Subscription to macProVideo.com and

3rd place gets a 6 month Online Subscription to macProVideo.com.

Whether you win or not, here is your chance to showcase your musical excellence with the world!
Contest ends on September 14th, 2012. Results will be announced on The MPVHub shortly after! Good luck!
How to Enter
1. Download the stems and get remixing!
2. Upload your finished remixes using the SoundCloud submissions box below. (You'll need a free SoundCloud account).
3. Listen to and vote for your favorite remix entries in the player below.
... and The End Men and Dubways will personally select the top 3 winners. Winners will be announced on (or soon after) September 14th, 2012!
About the SongCraft tutorial
One song AND only one day to professionally produce a song! Can it be done? Are we crazy? Find out as the pros at Dubway Studios in NYC take you on a recording and mixing adventure in this 2nd edition of our new Docu-Tutorial series we call SongCraft!
Sit back and watch as Ben Arthur and team nurture The End Men's song to life from dawn to dusk, tracking keyboards, bass, drums, guitars and vocals; all with our expert MPV camera team in tow, documenting the whole process every step of the way. And, as the day proceeds, the team somehow finds the time to teach you lots of recording tips and tricks.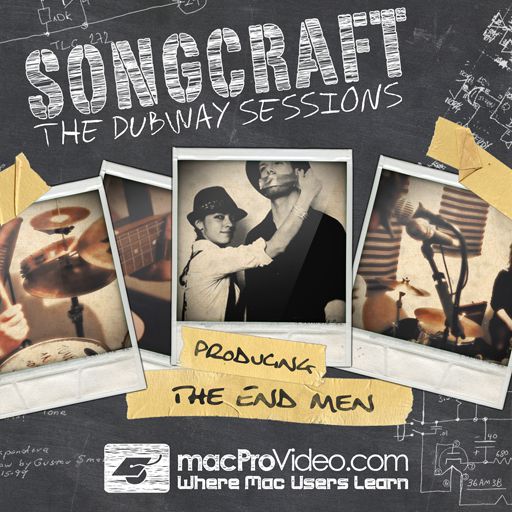 You'll learn all about studio production, microphone techniques, arranging, mixing and plug-ins from Universal Audio. The Dubway's crew mixed the entire song using virtually all UAD Satellite plug-ins!
So, if you're looking to learn about the recording process, listen and watch the pro-studio gear and workflow in action, this course,
SongCraft: Producing The End Men
is a must see!
About Universal Audio
Our partner for this remix contest, Universal Audio, creates the tastiest hardware and plug-ins that professional musicians can simply not live without. If you wish to bring your mixes to life you simply must check out the UAD-2 Quad DSP Accelerator Package, available as a
PCIe card
for Mac or PC, or
Satellite Firewire
unit for your Mac.
To discover more, sign-up for the UA Webzine at www.uaudio.com.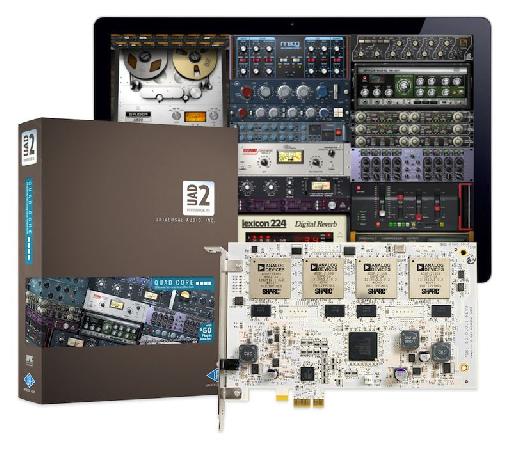 UAD-2 Quad DSP Accelerator Package. Includes 'Analog Classics' plug-in bundle, featuring LA-2A Classic Audio Leveler, 1176LN / 1176SE Classic Limiting Amplifiers, Pultec EQP-1A and Realverb Pro plug-ins!
About
macProVideo.com
macProVideo.com
is a high tech, online video education community specializing in everything music from recording, mixing and music theory to expert training on world's leading audio software including Logic Pro, Pro Tools, Ableton Live, Native Instruments, Reason, Cubase, and more! Our entire library is available online, 24/7 so you learn what you want, when you want.
macProVideo.com.
What would you like to learn today?
Terms and Conditions
Entries must be submitted to the Soundcloud Dropbox above. You'll need a free Soundcloud account to participate. We advise that submitted tracks should be set to 'public'. If you wish the download option can be disabled.
The closing date for entries is midnight on September 14th, 2012. We reserve the right to alter the stated competition dates and the announcement date of the winning entries.
Winners will be selected by The End Men and/or Dubway Studio team. The judges decision is final.
Winner of the UAD-2 Quad DSP Accelerator Package gets a choice of a UAD-2 PCIe card for their desktop Mac or PC, or an external Satellite Firewire unit for their Intel-based Mac or Macbook Pro. The Universal Audio prizes requires a computer with a PCIe or Firewire connection which is not included as part of the prize. No cash alternatives can be offered for prize winners.
All trademarks and logos are protected. All rights of the producer and the owner of the recorded work are reserved.
Entrants must warrant that their entries are original work and do not infringe intellectual property and privacy of a third party. You are free to use sounds that were created by you and/or royalty free loops.The submitting party bears full responsibility for their use of any 'uncleared' content. 'Uncleared' content is defined as a sample, loop or audio file which you didn't create, or which you do not own the copyright of.
Entrants agree that their entries can be used, without additional rights being requested, in any associated SongCraft series video course created by macProVideo.com, AskVideo.com and any of their partners for online and download distribution.
All entrants to this contest will be deemed to have accepted the rules and terms and conditions.
Now we're done with the legal speak'¦ Good luck creating amazing remixes!