Welcome to our New & Improved AskAudio Magazine! Featuring the latest news, tutorials, reviews and interviews for musicians, producers and performers. MPV member? Get Yours FREE!!
For fans of our MPVHub Audio Magazine, we've got a big announcement to make today'¦ MPVHub Audio is now called AskAudio Mag! It's the same great magazine you know and love, but with a new size profile and 1/3 MORE pages of content.


If you're a macProVideo or AskVideo Library Pass holder, you get this incredible printed magazine mailed to you FOR FREE! Just opt-in to get the magazine before March 31st to get your free issue.
Opt-In to Receive Issue Now
If you're not a Library Pass holder, subscriptions to the magazine are available directly from AskAudioMag.com for just $34.99 per year - with FREE shipping and handling! AskAudio Mag can also be purchased for $8.99 per issue at your local Guitar Center or other specialty music store. You can also purchase AskAudio Mag through our Apple Newsstand App! (Issue 1 of AskAudio Mag will be available April 15, 2013 - but you must subscribe before the 31st March in order to get this printed issue).

In the April Issue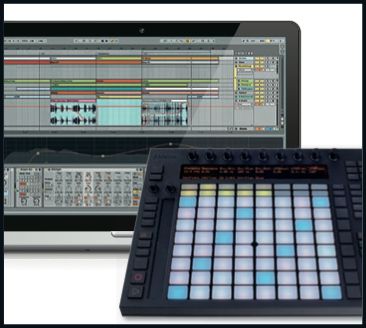 We have 30 pages covering all you need to know about Ableton Live 9 & Push, including an interview with its co-creator, Jesse Terry.
In Issue 1 (available April 15, 2013) we focus on Ableton Live 9 and Ableton Push with over 30 pages of exclusive interviews, reviews and tutorials to help you get the most of this ultimate studio setup.
Our secondary focus is on the world of game and film audio. Learn from our pro authors and interviewees, including award-winning composers like Lorne Balfe (Assassin's Creed 3, Inception), Josh Aker (Infinity Blade I & II), Benny Burtt Jr. (Up, Indiana Jones 4), David Earl (Once Upon a Monster, Halo Waypoint), and Allison Cociani (Bucket Dan, Finger Ninjas).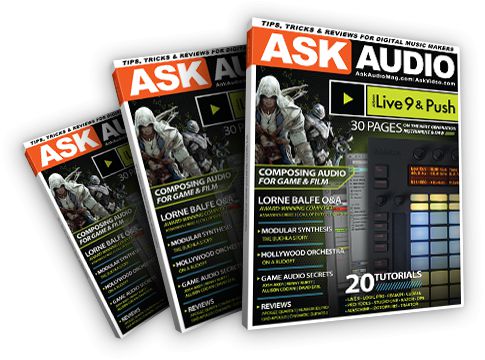 Visit AskAudioMag.com to find out more.
You'll also discover 20 tutorials covering more software and techniques than you could shake a stick at... and reviews for essentials studio and performance gear from companies like Apogee, Focusrite, Presonus, Steinberg, Numark, Propellerhead and FXpansion.
Find out more and pre-order the print/digital version of the mag on our new site here: