Critically acclaimed singer-songwriter, Pete Roe, announces worldwide release of new guitar pickup, The Submarine. Now you can add a bass to your electric with one guitar and one pickup.
"Apply effects to just two strings of your guitar. Add bass to your electric, or a screaming lead solo to your acoustic fingerpicking"
El submarino , una nueva pastilla de guitarra, fue concebido, diseñado y desarrollado por Pete Roe, aclamada cantautora y ex incondicional de la banda Laura Marlings. Ha realizado giras con Mumford and Sons, Ben Howard, Lucy Rose, y Willy Mason, por nombrar sólo algunos.
Pete eligió la vida de un músico profesional cuando él salió de su Ingeniería Mecánica grado examen final, por lo que wouldnt te pierdas ensayo importante. Pero su amor de la ingeniería se mantuvo, y demostró ser invaluables dentro de diez años la carretera.
De hecho, el camino es donde nació El Submarino. Durante una larga gira con una banda que tenía un solo espacio a bordo de Roe en su autobús, que no podía llevar a lo largo de su bajista. Estar atrapado sin el sonido para transmitir sus canciones la forma en que estaban destinados, Roe experimentó con varios pedales de efectos y, finalmente, hizo sus propias pastillas una cadena en los vestuarios lúgubres y hoteles económicos. Se utiliza con un pedal de octava, Pete encontró su camioneta casera podría dar el efecto de un acompañamiento de guitarra bajo. Los primeros prototipos allanaron el camino para un mayor desarrollo y, dos años de duro trabajo después, este primer concepto resultó en El Submarino.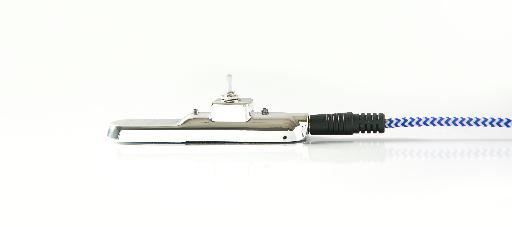 La pastilla del Submarino.
El Submarino cabe la mayoría de las guitarras acústicas y eléctricas, y se mantiene en su lugar por una nueva ventosa nano-material similar al geckos pies. No requiere ninguna alteración y no causa ningún daño a la guitarra. La señal se recoge a partir de dos cadenas da una segunda salida a la guitarra, a la que varios efectos a continuación, se pueden aplicar.

Esto abre un nuevo y emocionante juego de sonidos de guitarra que antes era imposible y técnicas. Junto con la adición de bass octava a las cuerdas graves, ahora es posible añadir sobremarcha, retraso o efectos atmosféricos a las dos cuerdas altas.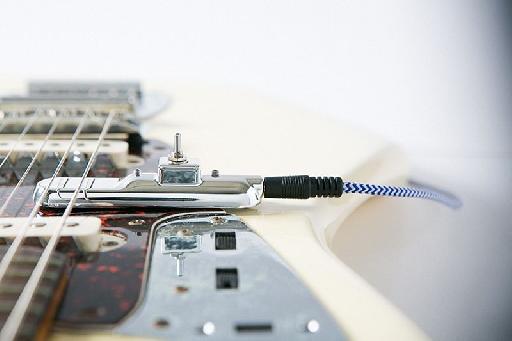 La pastilla de guitarra submarino en una Fender Jazzmaster.
Se realizaron un número de prototipos de producción con el fin de perfeccionar el proceso de montaje a principios de año, y estos fueron rápidamente adquirido por artistas como Bon Iver, Sangre Real y, por supuesto, Laura Marling.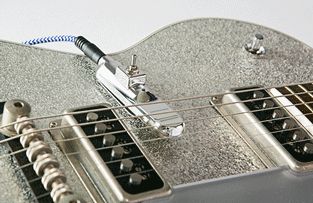 El miércoles 24 de junio 2015 El submarino se debe a ser puesto en marcha en la plataforma de crowdfunding Europea Ulule. Los primeros 25 submarinos están en juego con la friolera de 40% de descuento. Una oferta increíble para los músicos que buscan apoderarse de equipo nuevo a precio de ganga, y apoyar a una banda de un solo hombre emprendedor que ha creado una camioneta que le permite ser una banda de un solo hombre en el camino.
Este vínculo con la campaña Ulule está aquí:
Más vídeos de la información y de demostración se puede encontrar en www.submarinepickup.com