You can now take advantage of extra Numark hardware with direct support from the latest updates to Serato. Here are the details and links.
Good news for DJs of all levels: Serato has announced support for two more hardware units, the Numark NS6II and DJ2GO2. At opposite ends of the scale in terms of size, these two models cater to the studio-based and travelling DJ respectively, and the update brings a bunch of new features. Here's what the developers had to say.
"Today Serato is pleased to announce official support for the Numark NS6II with Serato DJ 1.9.7, and Numark DJ2GO2 support with Serato Intro 1.2.9. These updates also deliver a range of stability enhancements for DJs.
Highlights for the NS6II include dual USB for seamless DJ changeover and back to back mixing, platters displaying track information, touch-activated knobs for filter FX and filter roll, four-deck support with four channels, and 16 MPC-style performance pads.
The NS6II is Serato DJ Enabled for immediate plug and play. Plus, DVS Upgrade Ready so DJs can add turntables and render it a standalone digital mixer.
"The NS6II has all the essentials for professional DJs, as well as cutting-edge features like platter displays and dual USBs. Combined with the fact that it's plug and play with Serato DJ and has standalone mixer functionality, users get a ton of value for the USD 799 price point," adds Maclaren.
In conjunction with this update, Serato also announced the release of Serato Intro 1.2.9, which adds support for Numark's pocket-sized controller, the DJ2GO2.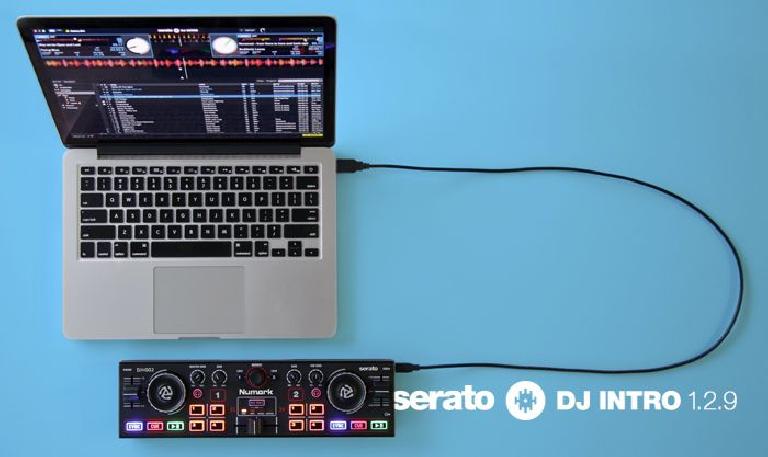 "The DJ2GO2 offers powerful functionality for both beginners and working DJs. At USD 79 it's our most accessible controller. And while it may look basic, it's actually a fully-featured USB-powered controller, making it a perfect prepping or practicing tool while you're on the road. It's also an ideal backup option to throw in your bag, just in case," concludes Maclaren."