The Arturia MiniBrute Gets The Chop...
Now you can have your Arturia MiniBrute synth modded to become what you might have always wanted... a desktop MiniBrute. But it's so much more than that with this special stand.
It's quite possible, dear reader, that you already know about the recent spate of keyboards being lopped off mercilessly from certain synths in the name of "desktop synths" by Instrument Stands. In particular there's the case of the Korg Monologue's missing keyboard (in red).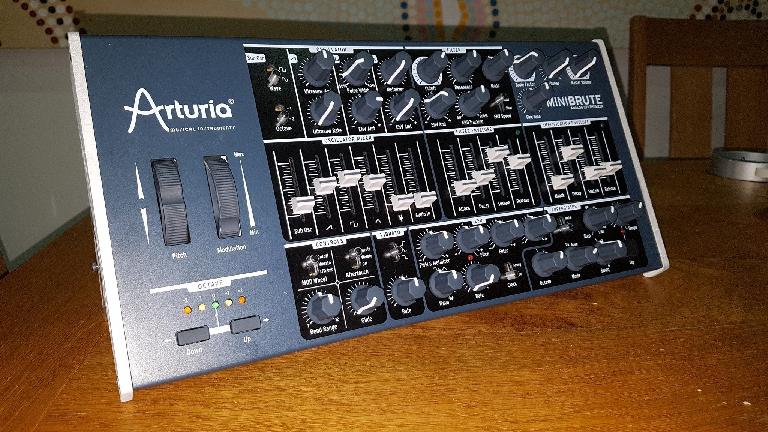 Well, Haydn Hamilton is at it again. This time, he's taken an Arturia MiniBrute, remove its keyboard (we've been assured no keys were harmed in the process) and made a glorious Kick stand for this desktop version of the MiniBrute.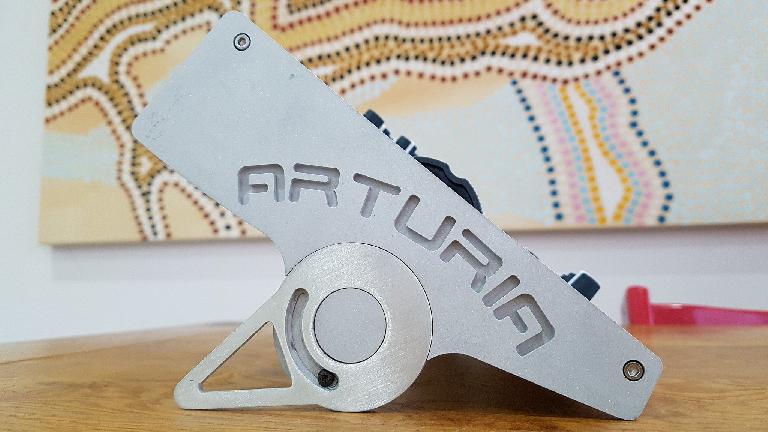 Now, we have to say MiniBrute looks ok as a desktop synth from the front. But it shines like nothing else when viewed from the side or at an angle. The Kickstand allows the player to tilt the MiniBrute at whatever angle they like. Ergonomic and cool.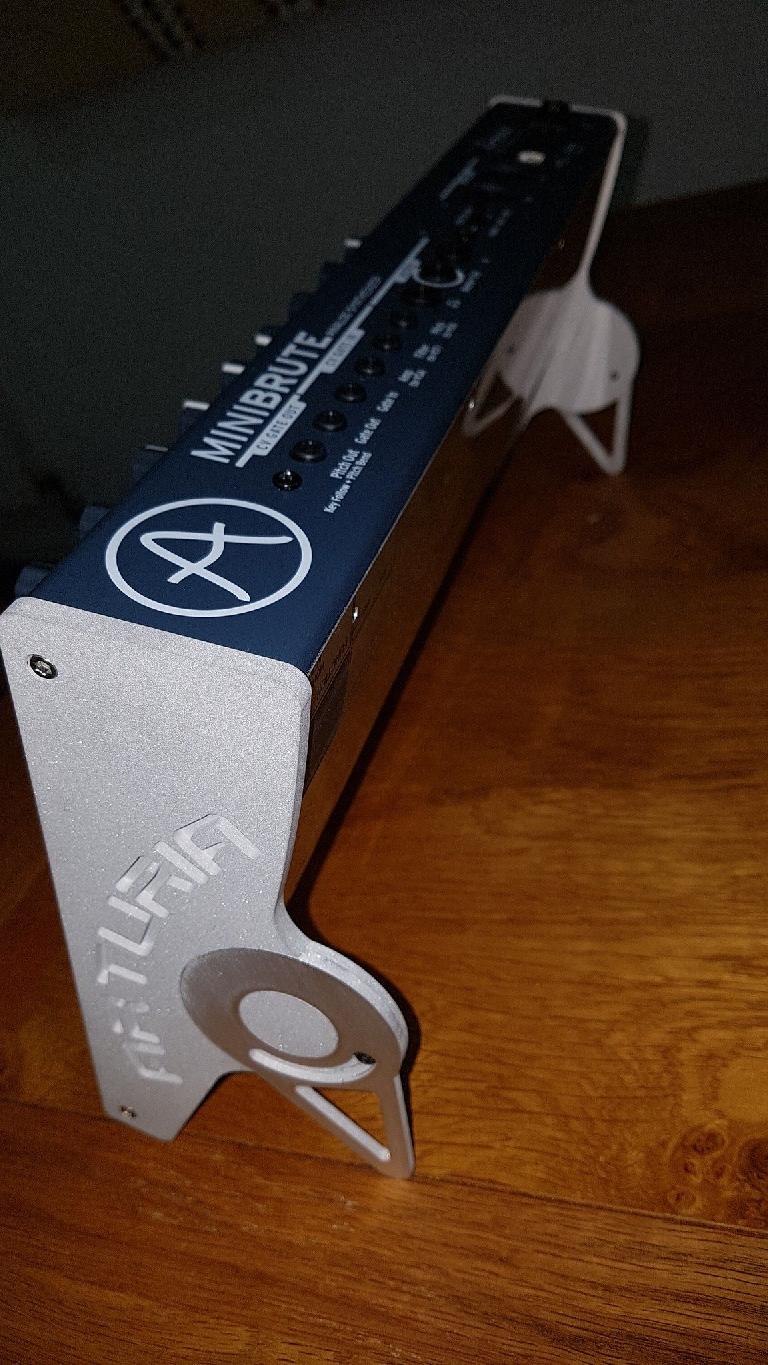 Haydn is available for to take your synth's keyboard away and replace with metal plates and will often engrave them with the name of the company of the synth. As it's a bespoke service, you'll need to contact Instrument Stands on their Facebook page to find out whether Haydn can free your synth of its keyboard and what the cost will be.