Just when you thought you'd caught up with the latest advances in digital photography, along comes 360 degree shooting. Matt Vanacoro sees it all...
First it was HD, then it was 4K, and now the latest video standard that is quickly taking the internet by storm is officially 360 video. Whether you view it in a browser app, Google Cardboard, full on VR goggles, or on YouTube, 360 degree videos and photos are becoming more commonplace by the day. Bands and musical artists are embracing the format quickly, and many performers are allowing their fans to get a true 'on stage' experience with them utilizing 360 degree photography.
Pulling off a 360 photography project can be quite a feat, and it's a bit of a 'wild west' in terms of delivery and file format. I'd like to dissect a few of the options, and get you started in viewing, enjoying, and eventually producing 360 degree content.
Taking a Look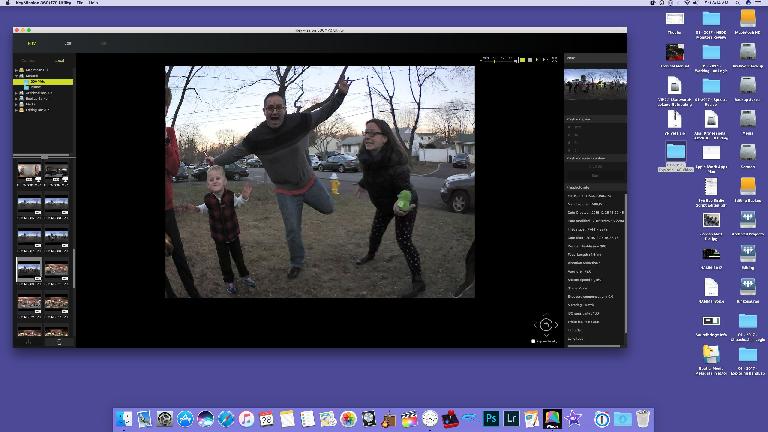 It's important to first note that I'm not talking about panoramic photos here, I'm specifically targeting 360 degree content. In order to be 360, you have to be able to pan completely around, as well as full up and down when viewing. YouTube supports 360 content, and it can be pretty great if it was filmed at a good quality. In most cases, you'll want to utilize Chrome to view it as it can get a little sketchy with other browsers. At release, Safari on macOS Sierra did not (and as of this writing, still does not) support 360 spherical content on YouTube.
Watching 360 content can be really fun. You can use your mouse to click and drag around, and the video is very immersive and interactive. If you think about it, the video becomes something completely different each time you watch it. From a creator's standpoint, this is fantastic, as it encourages multiple views per user.
If you've got VR goggles or Google Cardboard, you can really 'step into' 360 content by viewing it in a virtual reality setting. You'll want to check to view content in its highest video quality setting, as having that screen so close to your eyes will reveal every single little flaw in the video - something new for creators and consumers alike!
Filming 360 Content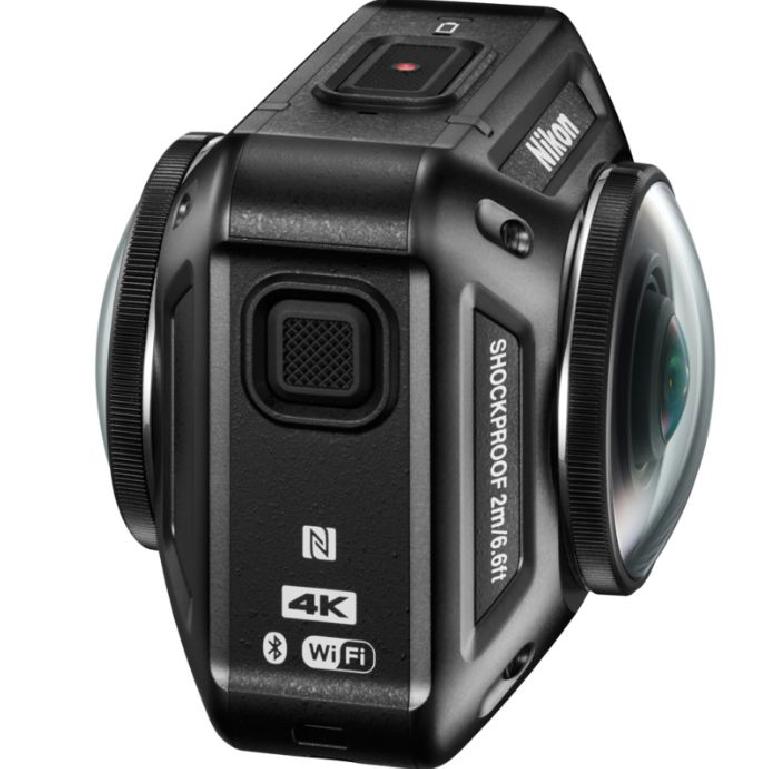 If you're going to film 360 content, you've essentially got 2 choices. One choice is to go with a 'pre-fab' solution - a camera that has multiple lenses and captures all 360 degrees of view. Your second choice is to utilize several cameras, usually 'action' cameras like GoPros, and put them in a bracket that aims them all in a specific way to capture 360 degrees of subject. In the second case, you're going to have to 'stitch' together the video after capture.
The turnkey solutions, like a Ricoh Theta or Nikon KeyMission 360, are typically a bit easier to use and save you a lot of hard drive space and CPU power. The KeyMission has 2 lenses, both cover about 180 degrees, and the video is 'stitched' together automatically. All I have to do is import the footage with the Nikon software, then upload directly to YouTube.
The software allows for basic trimming of the footage, but little else. Any other editing would have to take place in Final Cut Pro or Adobe Premiere - and neither of those support 360 video natively. You can open the file, but you'll be looking at one VERY wide angle shot with a ton of 'weird fisheye' perspective. This type of thing gets decoded and fixed upon YouTube uploaded - but it can be very difficult to manage and edit inside of your video editing software.
The multi-camera bracket solution carries significantly more flexibility and quality with it, but with a massive leap in price. The KeyMission is literally thousands of dollars less than purchasing 6 GoPros, the specialized bracket, and the stitching software needed to put it all together. The quality level, however, is a massive jump. 6 action cameras shooting at 4k each is a whopping 24k video file - and you can imagine it's both big and tough to edit. The final result, however, can be truly awe inspiring.
Low Risk
Ricoh, Nikon and several other companies currently offer entry level methods of getting started with 360 video. Video content on social media has such a significantly higher view rate for mobile devices, so dipping your toe in the water with an entry level solution is very approachable. You don't necessarily have to worry about 'pixel peepers' in VR…at least not yet! The field is in its infancy, and there are a lot of possibilities both on the creation and the viewing side.