Working with textures and text in Photoshop can be a lot of fun. In this quick tip, Toby Pitman shows how to give the metallic texture effects that professional sheen.
In this quick Photoshop tip I'm going to show you how to go about making the foundation for realistic looking shiny metal textures. The technique is pretty simple and has a multitude of applications and variations.
Working with textures in 3D applications has really helped me to think differently when making textured materials in Photoshop, especially metal. Shiny metal materials have one distinct property, they reflect stuff! That's what makes them appear shiny! So, if you want to give the illusion that something is reflective you need to start with a reflection.
Step 1
So I've got this image of a warehouse interior from a Google search. This is the image I want to reflect in my metal material.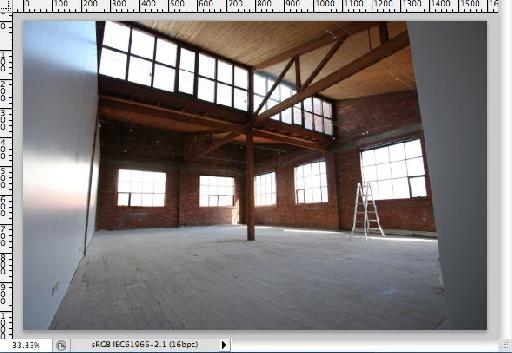 Step 2
I'm going to convert it to 16-bit color by going to Image > Mode > 16bits. This will help reduce banding artifacts in the next step which is to Blur the image.
For this example I'm going to make a brushed metal look. Because brushed metal surfaces are rough it means the reflection will be very blurred. The more polished you want the metal the less you will blur the image (see later example).
Here I'm applying a Gausian Blur at about 74px.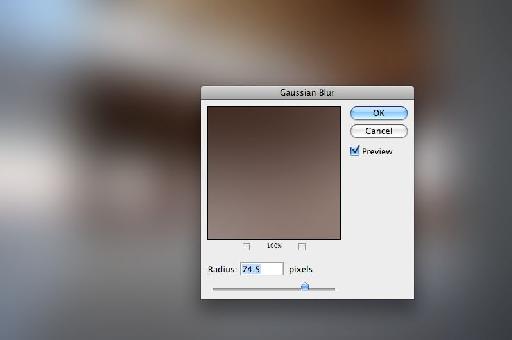 Step 3
Now I'm going to apply some color correction with a Curves adjustment layer. Using the individual color channels I can radically change the image; you can see I've pulled a lot of red out of it using the Red curves channel. Just this simple adjustment makes the image even more metallic.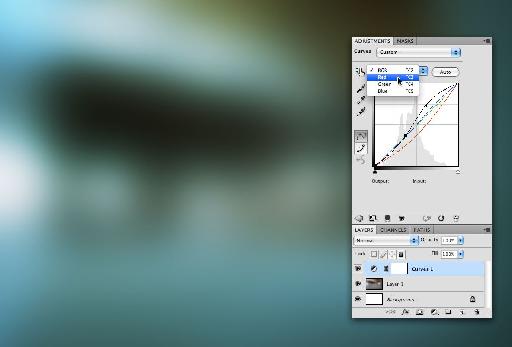 Step 4
Next up I'm going to increase the overall brightness with an Exposure adjustment layer.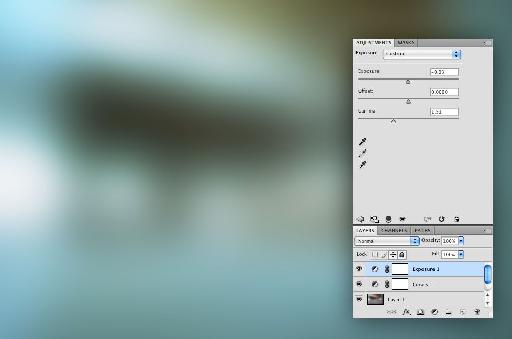 Step 5
Next up is the brushed effect. This is a tried and tested technique. Firstly create a new layer and fill with White and add a large amount of noise using Effect > Add Noise.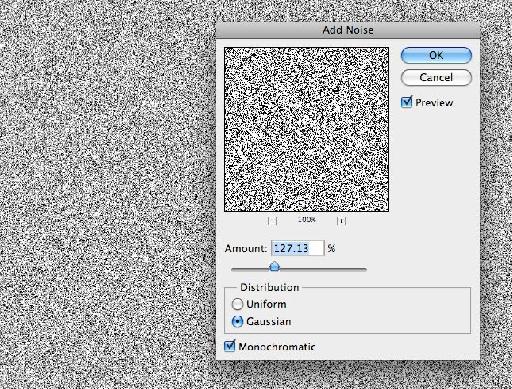 Next use Effect > Motion Blur to create the brushed look: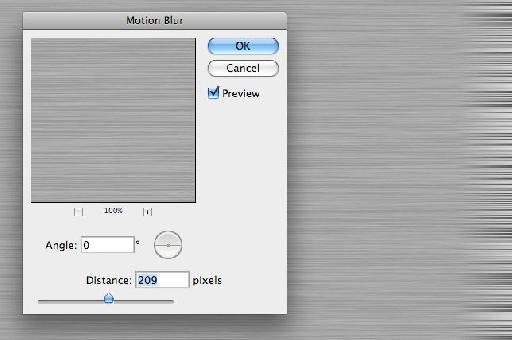 Then Transform the layer using Command-T (Ctrl-T on Windows) to get rid of the un-blurred edges by stretching it horizontally.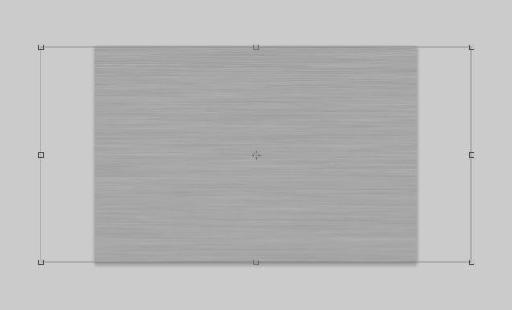 Step 6
This next bit is where you can get a lot of bang for your buck. By trying out different blending modes and opacity levels on the brushed layer you can create many different variations on the effect. I've set the opacity to 32% and here are some examples of various Blending Modes: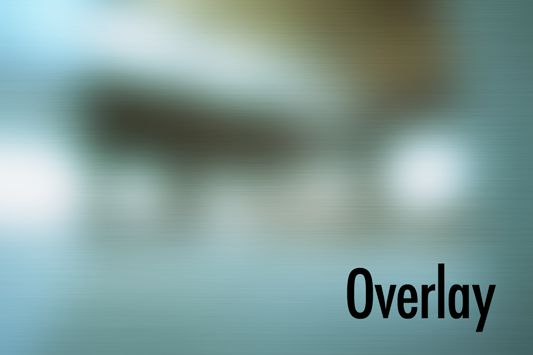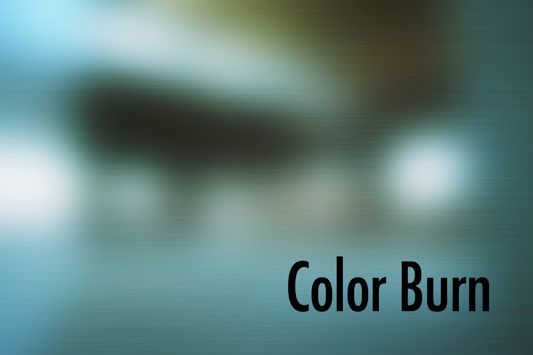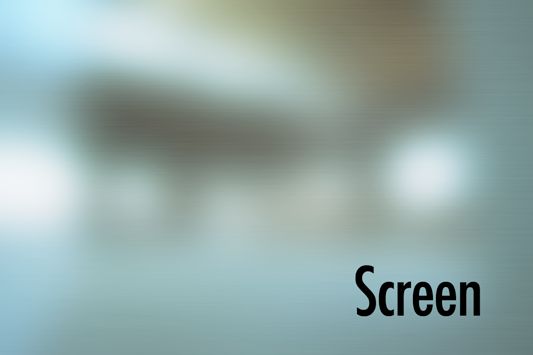 Step 7
Once you're happy, merge all your layers to a new layer by selecting them and pressing Command-Option-E (Ctrl-Alt-E on Windows).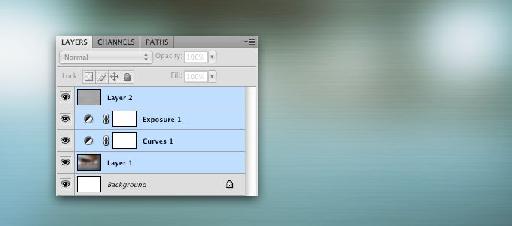 Step 8
From here on in you can use the texture as you wish. I'm just going to clip the texture to some text. Just type some text and drop it below the merged texture layer and Option- (or Alt-) click between the layers.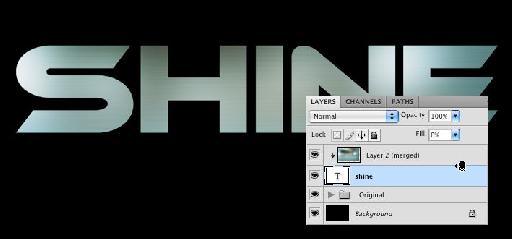 Step 9
Lastly a bit of Bevel and Emboss on the text layer.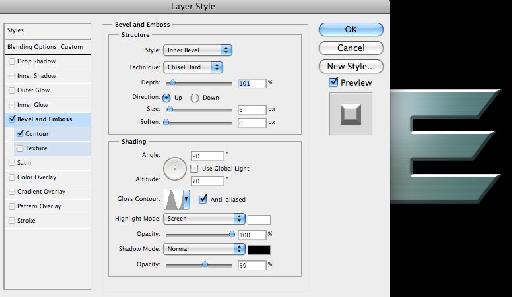 Here's the finished metal effect:

Step 10 - Other Effects
Like I said earlier the amount of blur can give you a different amount of reflectiveness. Here's the same image blurred by 6px and then processed with the Glass effect.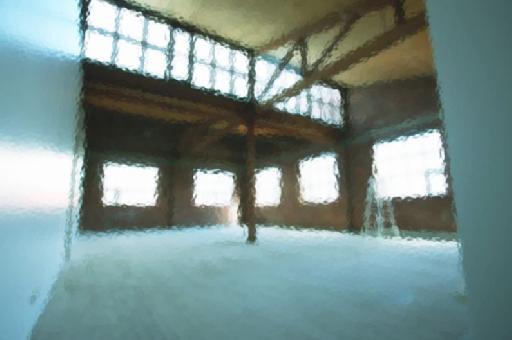 Here's the result on the same text. I've just moved the clipped image till I got a result I liked.

Hope you found this useful. Try it out on your own projects in Adobe Photoshop CS5.
Also, check out the newly released Photoshop tutorial on lighting and effects: