Updates to many of Adobe's leading creative apps are on their way, including Photoshop CC for iPad, Premiere Rush CC and Project Gemini. Here's the details.
Today, Adobe announced major updates to Creative Cloud applications including Photoshop CC, Lightroom CC, Illustrator CC, InDesign CC, Premiere Pro CC and Adobe XD. The company also introduced Adobe Premiere Rush CC, the first all-in-one, easy-to-use video editing app for social media creators, simplifying video creation and sharing on platforms including YouTube and Instagram.
Of particular interest to iPad owners are new iPad versions of Adobe Photoshop CC and Project Gemini - a drawing app.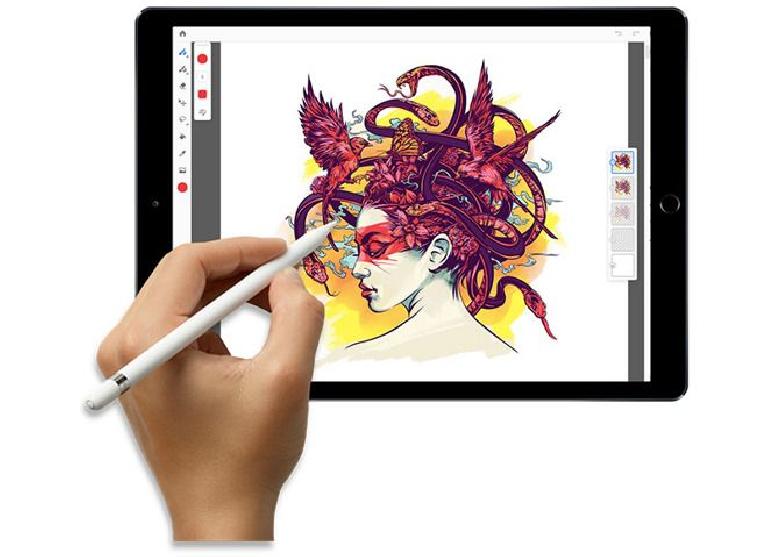 Premiere Rush CC For Social Media Creators
Designed specifically for online video creators, Premiere Rush CC integrates capture, intuitive editing, simplified color, audio and motion graphics with seamless publishing to leading social platforms, such as YouTube and Instagram, all together in one easy-to-use solution. With Premiere Rush CC, content creators do not have to be video, color or audio experts to publish professional-quality videos.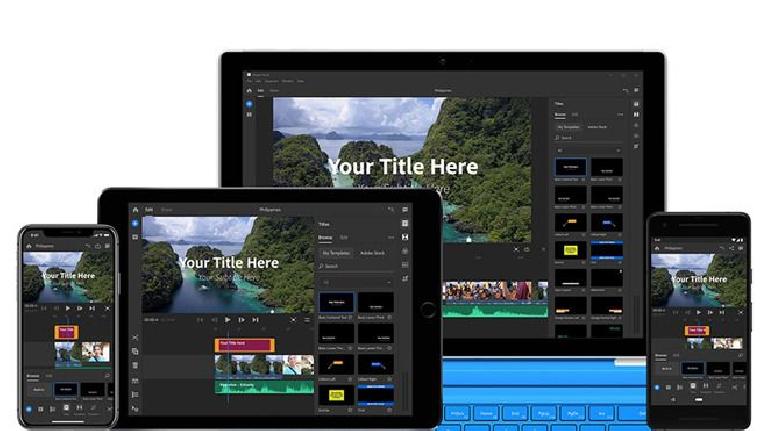 Premiere Rush CC harnesses the power of Premiere Pro CC and After Effects CC, offers built-in access to professionally designed Motion Graphics templates in Adobe Stock to get started quickly and features a Sensei-powered, one-click auto-duck feature to adjust music and normalize sound. It also allows access anywhere, enabling users to create compelling video projects – optimized for social distribution – on one device and publish from another with a consistent user experience across desktop and mobile.
It's available now through Adobe's website and the iOS App Store. Users can try out the app with the Premiere Rush CC Starter Plan, which grants access to all mobile and desktop features with the ability to export three projects. Regular pricing starts at $9.99 per month for individuals, $19.99 per month for teams and $29.99 per month for enterprise customers.
iPad Updates
Adobe previewed two future mobile apps designed to usher in a new era of multi-surface creation while complementing workflows across Adobe's existing flagship desktop applications:

Photoshop CC on iPad: Redesigned for a modern touch experience, Photoshop CC on iPad will deliver the power and precision of its desktop counterpart. Photoshop CC on iPad will let users open and edit native PSD files using Photoshop's industry-standard image-editing tools and will feature the familiar Photoshop layers panel. With Photoshop CC across devices, coming first to iPad in 2019, you will be able to start your work on an iPad and seamlessly roundtrip all of your edits with Photoshop CC on the desktop via Creative Cloud.
Project Gemini: A new app designed to accelerate drawing and painting workflows across devices, Project Gemini, coming first to iPad in 2019, combines raster, vector and new dynamic brushes into a single app experience built for drawing. Project Gemini enables artists to use and sync their favorite Photoshop brushes and works seamlessly with Photoshop CC.